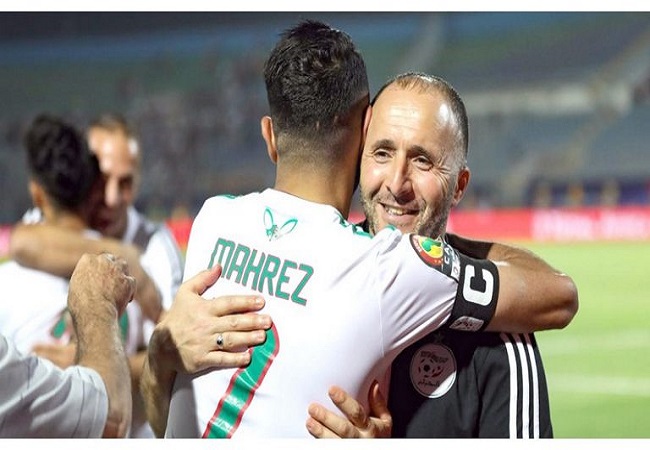 Riyadh Mahrez is totally sure. Djamel Belmadi's arrival at the head of the Algerian selection has changed everything. It has given a new dynamic to the Fennecs and the results are tangible.
On his Facebook page, Mahrez has payed a warm tribute to the «magician» Belmadi. Thanks to his vision, the Algerian selection, loosing ground, is completely transformed. And it has become a real ogre. The captain of the Fennecs well appreciates this.
"A big thank to this gentleman who has breathed a soul into our national team." He posted on the social network.
Algeria is untouchable and unbeatable. Even the long period of disruption due to Covid-19 has not changed of it. Thanks to the victory (1-0) against Nigeria and the draw (2-2) against Mexico, Riyadh Mahrez and his team are staying on an incredible 20-game streak with no loss.