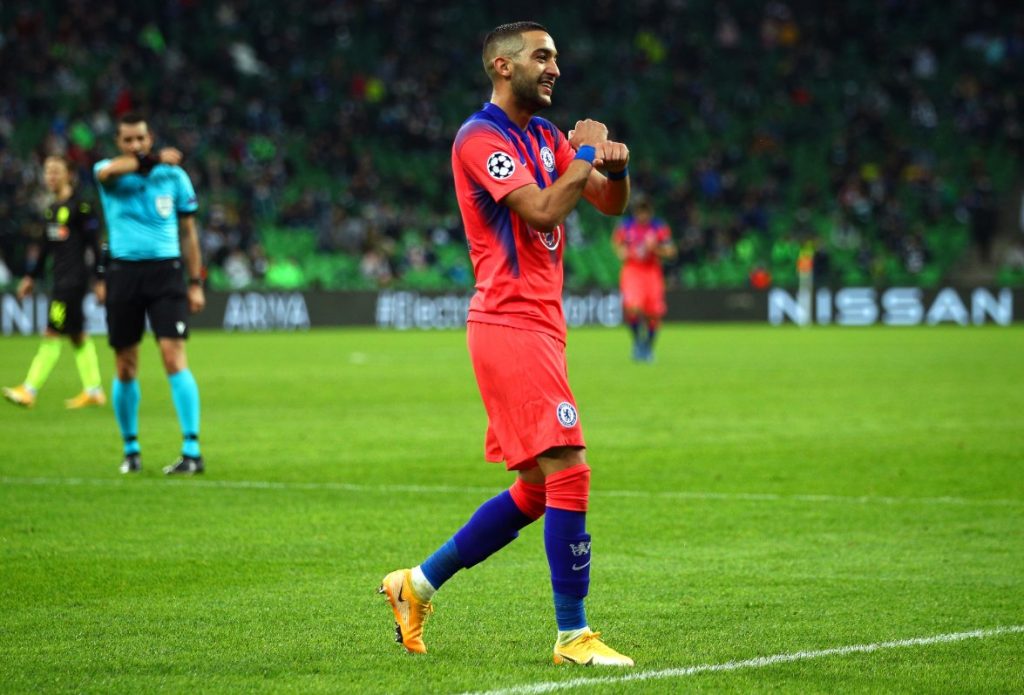 Morocco international Hakim Ziyech scores his first Chelsea goal Wednesday night as Blues down Krasnodar (4-0) in their second champions league game.
Hakim Ziyech was ruled out with an injury after having played some friendly games with Chelsea since his arrival from Ajax Amsterdam.
However, the right-winger was there for Frank Lampard Wednesday as he scores the third goal of the English Premier League side.
Callum Hudson-Odoi, Timo Werner and Christian Pulisic are the other scorers.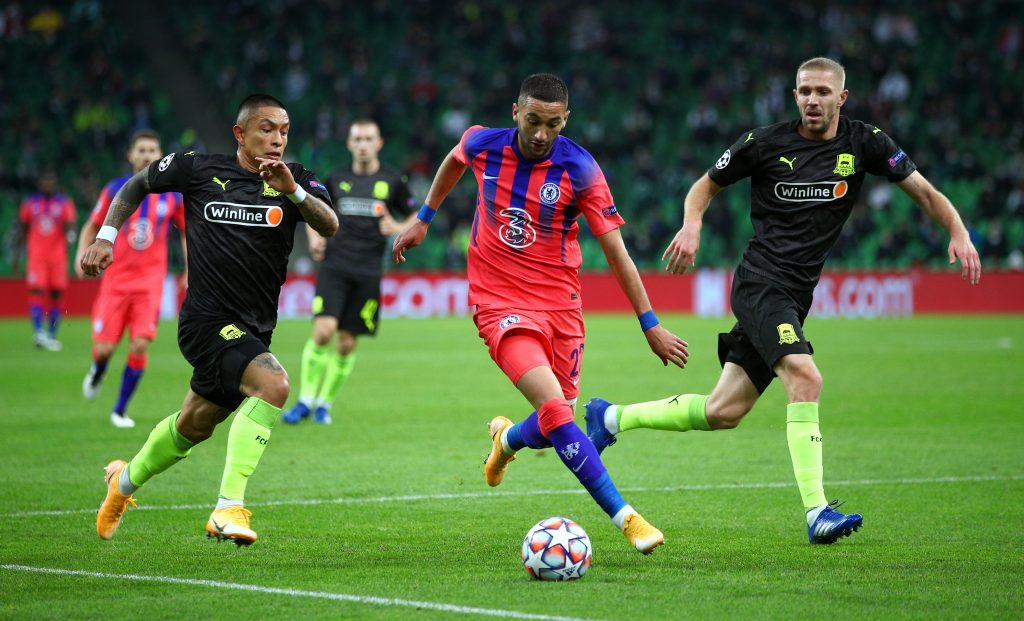 It is worth mentioning that Jorginho missed out another penalty.