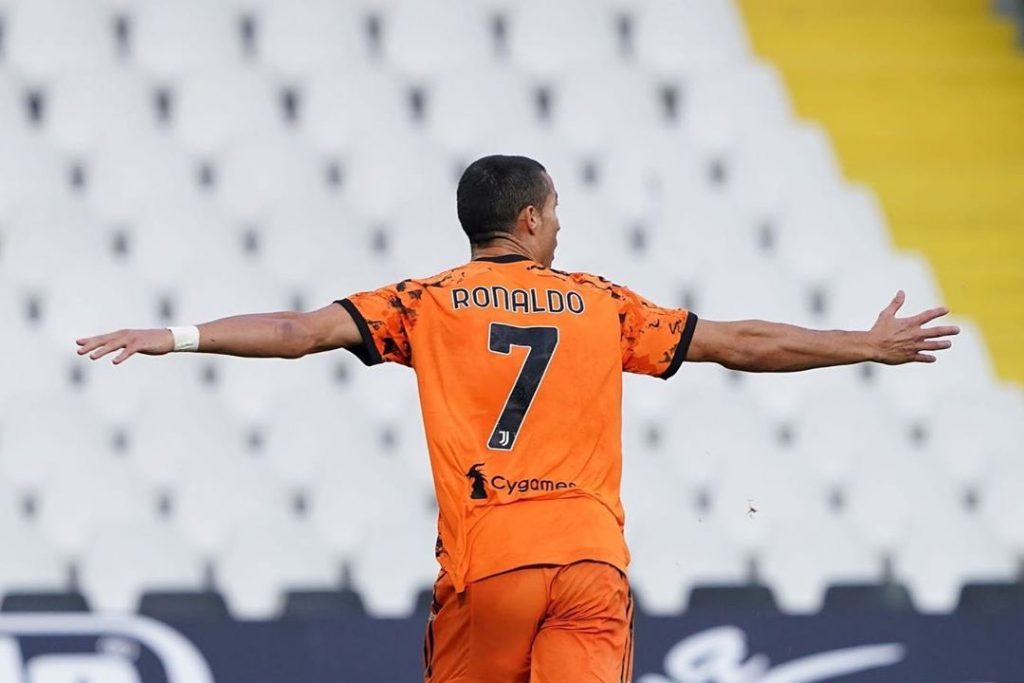 Cristiano Ronaldo is delighted to return and helped Juventus back to winning following their 4-1 away victory against Spezia on Sunday.
Ronald returned to the squad after his covid-19 test result returned negative on Friday.
Ronaldo came off the bench and scored a brace to help a struggling Juve side back to winning way.
The former Real Madrid forward who missed playing against Lionel Messi took to his Twitter handle to celebrate the victory.
"Happy to be back and help the team with two goals!🙏🏽
Well done team 👏🏽
Always Fino Alla Fine💪🏽"
https://twitter.com/Cristiano/status/1322953426540650510?s=19
Having not won a game since Matchday Two, the Bianconeri knew they had to return to Turin with three points.
Andrea Pirlo welcomed the return of Cristiano Ronaldo, after a 19-day absence due to Covid-19, and he started from the bench while Morata and Dybala lead the attacking line.
Juventus were the first to threaten the opposition's goal when Morata struck an angled drive that smacked the side netting, while Dybala saw his curling left-footed effort sail around the post by inches. 
The Spaniard striker did make it 1-0 in the 15th minute when Danilo fed McKennie into the box, the American unselfishly played the ball across the face goal to an open Morata who tapped it into the back of the net. Chiesa nearly doubled the lead seconds later with a strike that sailed just past the bottom of the upright.
Morata had the ball in the back of the net again, but it was flagged for offside.
Spezia found themselves equal at 1-1 in the 32nd minute when a quick counterattack saw Pobega's shot take a deflection and go into the back of the net.
The half wrapped up with an excellent chanceo to Juventus when Morata received a looping ball: he ran up field and into the box, and played the ball across goal to McKennie – looking to return the favour from before – but Chabot slid across goal and pushed it out the far post just as Weston was approaching.
Ronaldo came in for Dybala in the 56th minute and three minutes later he put the Bianconerri in front.
Adrien Rabiot made it 3-1 in the 67th minute before Ronaldo scored from the spot
He scored again in the 76th minute from the spot to mark his return after the covid-19 with a brace.