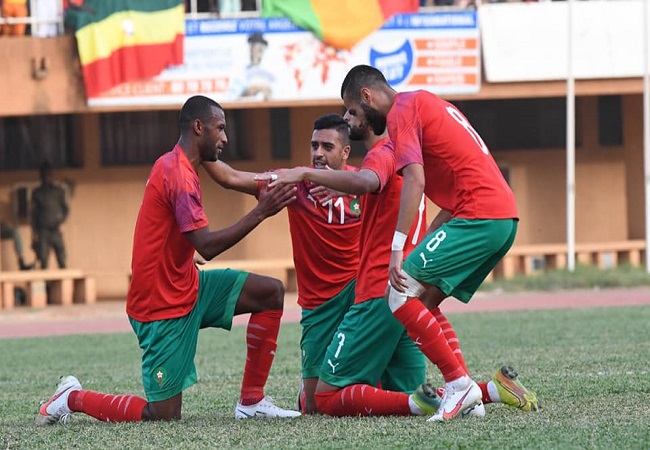 Niamey International Tournament serves as preparation for CHAN 2020. And after the success over Mali, the Atlas Lions won 2-0 Wednesday against Niger.
The CHAN defending champions scored their two goals by Ismail Khafi (45) and Ibrahim El Bahraoui (50).
On Monday already, the Atlas Lions won against Mali 1-0. And before that, the Eagles and the Mena finished with a draw 1-1 at the opening of the tournament. With two victories, Morocco won this friendly competition.
The three nations will continue their preparation for Cameroon (16 January -7 February 2021). Mali is in Group A with the host country, Zimbabwe and Burkina Faso.
Niger appears in Group B with Libya, DR Congo and Congo.
Finally, Morocco makes up Group C with Togo, Rwanda and Uganda.