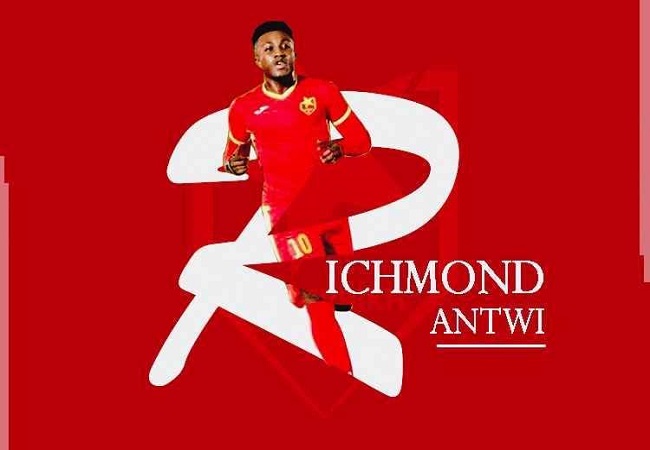 Ghanaian youngster Richmond Antwi has arrived in South Africa for an assessment at Baroka FC. Signing will then follow after this assessment that is supposed to be successful.
The 19-year-old finished the 2018/19 Sudanese league as top goalscorer after scoring 19 times for Al Khartoum Watani. He then moved to Al-Merrikh in the middle of the 2019/20 season and scored seven goals in 13 matches to help them clinch the Sudan Premier League title.
According to reports in Ghana, the striker is set to complete a move to Baroka following the termination of his contract, which was still left with two months.
Bakgaga chairman Khurishi Mphahlele says the player still needs to undergo an assessment.
"It's true he is here. But we are still looking at him." An excited Mphahlele tells KickOff.com. "We are still looking at him. We will see if what they say about him is true or what."
Asked how they knew about the youngster, Mphahlele says: "We've got connections Baba. We are connected.
"He arrived on Friday. The club that he was playing for are the league champions of Sudan. He scored a lot of goals there. We are just going to check him nicely.
"We are in no rush to sign him. We've got experience in this football now. We are going to satisfy ourselves first. He hasn't started training yet. He will start training next week."