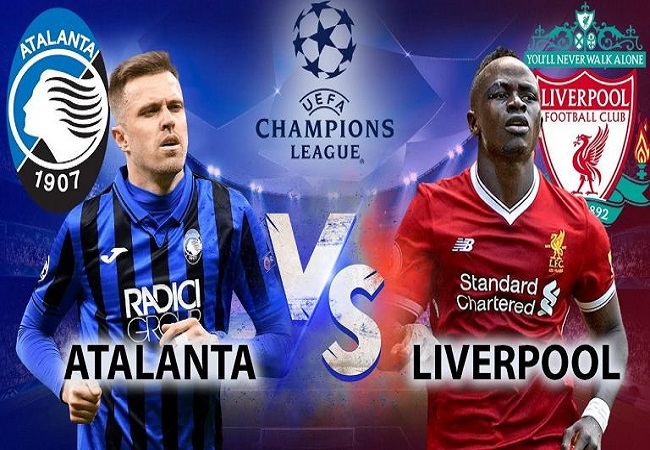 Expert football journalist has made prediction over the Champions League 4th day match between Liverpool and Atalanta.
Of course, Liverpool is an incredible team. When it seems problems are inevitable, the Reds offer a crazy game and win an overwhelming victory. It was then at Bergamo, 5-0, as well as against Leicester, 3-0.
It's hard to explain whatever it is except as a kind of aura and Klopp's talent for finding the right words and preparing the team in the right way. Three of the four main defenders were missing and two of the three key midfielders were absent. Salah has gone and Liverpool is playing at an incredible level. Physically and tactically, he simply crushes the opponent down and leaves him no chance.
As for the upcoming match, the question is important here – will Liverpool be so hard and fast against Leicester and against Atalanta during a visit? Klopp himself noted that he was very unhappy with the way the program was set up, meaning to the sake of television. Liverpool will now play late Wednesday night and the next Premier League game on Saturday afternoon. You can understand yourself that there is almost no time for recovery.
Klopp himself said that it is enough to give points to his opponents in such a situation. Apparently, the entire base will not be set up for this game. Probably, on the front line he will give someone rest. In the center of the field, he will change something. However, as unusual as it may seem, the match against Brighton is even more important than the Champions League match with Atalanta.
As for Atalanta, the team's period is not quite positive now. Only one win in the last six matches after a good start. It seems that the team looks good physically and moves well. But it seems to me that there is something with concentration. Maybe the problem is with their mindset, the driving forces have enough of football.
Perhaps the trip to Anfield will serve as a kind of moral boost to ensure that the players to play again at their maximum. In those moments when something didn't work, reconsider something and be more successful. Here, everything depends on whether Liverpool presses the accelerator pedal to the ground. That's the main thing. In any case, Atalanta has nothing to lose here. They should hold on to the points, and a win means that Liverpool will qualify for the playoffs. As a result, you also have to make an effort to win.
It seems to me that there should be new developments here. In theory, it should be an open game. I would suggest a careful bet – Liverpool will not lose despite both teams will score. 1xBet offers odds of about 1.75. I think there will be developments there and there. Liverpool should not lose, as they only beat the record, no lower in 64 consecutive Premier League games.