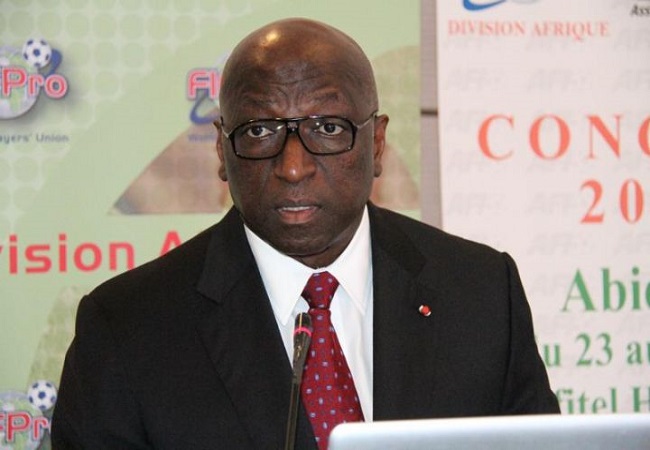 Candidate for the Confederation of African Football (CAF) presidential elections, Jacques Anouma will challenge heavyweights. South African Patrice Motsepe, Senegalese Augustin Senghor and Mauritanian Ahmed Yahya. But the Ivorian believes to have many assets to beat them.
For the purpose, Jacques Anouma relies on his long experience in the world of football. An experience that, according to the former leader of Ivorian football, should make the difference between him and the other candidates.
"For myself, I have a long experience in associative life. I have been at the Organizing Committee for Competitions, I have been at the Ivorian federation. And I have been at the CAF and Fifa executive committee. I have a long history of football. Even today, I am the president of a club. I have a clear vision of what I want for African football." He said in an interview to Rfi.
While some are betting on Patrice Motsepe, a wealthy businessman and president of the Mamelodi Sundown, one of the largest clubs on the continent, Anouma believes that it is not enough to be simply a very great club football leader to win.
During the same interview, Jacques Anouma pointed out that the world of football is not dirty.
CAF Elections are for March 2021.