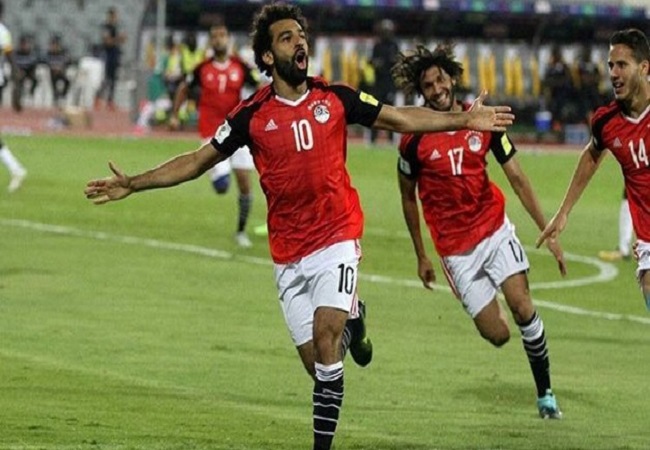 Egypt beat Togo in two-legged tie in the 2022 African Cup of Nations Cup qualifiers in mid-November. The Pharaohs thus jumped three places to be 49th on FIFA's November rankings as of this Friday.
Beating Togo 1-0 and 3-1 in the 3rd and 4th rounds, respectively Egypt won 6 points. And they moved level on top of Group G with surprise package Comoros at eight points each.
The Pharaohs are five points clear of third-placed Kenya, while Togo are rooted to the bottom with a solitary point.
Egypt jumped one place among African countries to the 6th position, behind Senegal (20), Tunisia (26), Algeria (31), Nigeria (35) and Morocco (35).
There were some changes in the November rankings for other African teams with Senegal jumping one place. Algeria drops one position, Nigeria falls three places, and Morocco jumps four places.
Egypt are also placed fourth among Arab countries, after Tunisia, Algeria and Morocco.
Egypt made it into the world's top ten teams after they won consecutive African Cup of Nations trophies in 2006, 2008 and 2010.
Belgium lead an unchanged top four national teams, including France, Brazil and England.
The best mover in the new ranking was Equatorial Guinea. They jump 10 places to the 134th place, while the biggest drop belonged to Libya, who fell nine spots to 111th place.
FIFA world rankings (October world ranking in parenthesis):
1. Belgium (1)
2. France (2)
3. Brazil (3)
4. England (4)
5. Portugal (5)
6. Spain (6)
7. Argentina (8)
8. Uruguay (7)
9. Mexico (11)
10. Italy (12)
Top ten African teams:
20. Senegal (21)
26. Tunisia (26)
31. Algeria (30)
35. Nigeria (32)
35. Morocco (39)
49. Egypt (52)
50. Cameroon (53)
52. Ghana (48)
57. Mali (56)
58. Burkina Faso (58)
Top five Arab teams:
26. Tunisia (26)
31. Algeria (30)
35. Morocco (39)
49. Egypt (52)
59. Qatar (57)