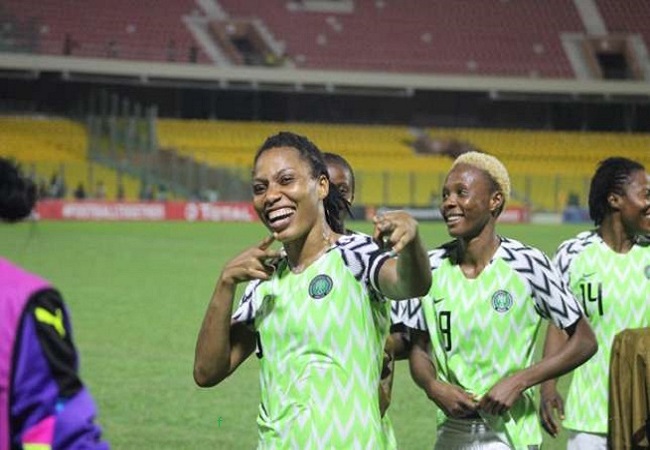 FIFA released its latest ranking yesterday. And the Super Falcons of Nigeria moved one place from the 38th position to 37th. The move came despite the team's inactivity in the last 14 months due to the COVID-19 pandemic. World health crises that shut down both sporting and economic activities across the world.
The African Women Cup Of Nations defending champions last outing was a 1-1 draw against Cote d'Ivoire in October 2019. Which later led to the country's failure to qualify for the Tokyo 2020 Olympics.
According to FIFA, other African countries like Ghana, Kenya, and Tanzania also rose some steps in the new rankings.
Cameroun still occupies the 51st position despite losing the coveted Olympic Games ticket to Zambia on their away goal rule. This was following a 3-3 draw on aggregate in the final qualifying stage in March.
South Africa remain in the 53rd position in spite of winning a record fourth consecutive COSAFA Women's Cup title last month after beating Botswana.
In Africa, Nigeria still ranks as the best on the continent, with Cameroun, South Africa, Ghana, Cote d'Ivoire (61st). Tunisia (71st), Morocco (77th), Mali (78th), Algeria (79th) and Senegal (80th) follow in the top 10 spots.
The reigning world champions, U.S. still remain the highest ranked team in the world. Germany, France, the Netherlands and Sweden follow in the top five of the rankings.
Botswana, Comoros, Mauritius, Eswatini and Madagascar were rewarded with rises of 17 spots. This is following their activities in 2020, with only 28 of 56 nations in Africa ending the year on the rankings.
The new version of the women's ranking is expected to come out on March 26, 2021.