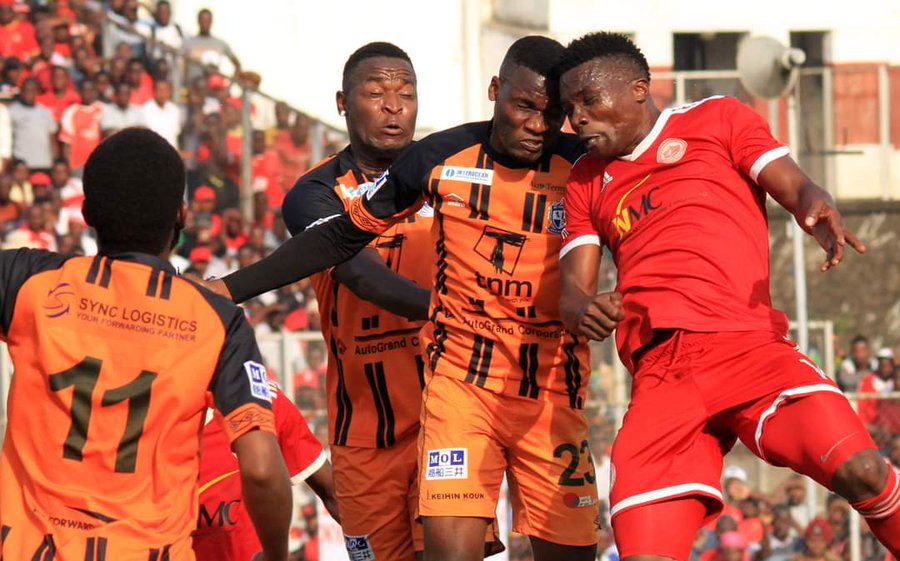 TNM Super League defending champions Nyasa Big Bullets FC saw off Kamuzu Barracks FC 3-1 at Kamuzu Stadium in Blantyre on Sunday January 10 2021 to make it back-to-back home wins.
Moldova-bound Peter Banda scored twice with Zicco Mkanda registering another goal for Bullets whereas Gregory Nachipo grabbed the Central Region based soldiers' consolation.
The match for week six of the top-flight league in Malawi was played behind closed doors due to Covid-19 restrictions.
Bullets are on eighth position with 11 points from six games. Moyale have six points from nine games while lying on the 13th place.
It was a bad outing for Kamuzu Barracks, as on Saturday, they lost 2-1 to fellow soldiers Red Lions who lead the 16-member log table with 17 points from eight games.
Former under-20 striker Ronald Pangani's strike and Sam Chibvunde own goal gifted Lions the win with Kamuzu Barracks' face-saver coming off the boots of Zeliat Nkhoma.
Lions are a point ahead Silver Strikers who thumped Moyale Barracks 5-1 on Saturday courtesy of goals from Duncan Nyoni, Maxwell Gasten (double), Stain Davie. Gastin Simkonda provided the only reply for Moyale.
In another game played in Blantyre on Sunday, Clement Ng'ombe scored for Ntopwa FC as they beat visiting Karonga United at Mpira Stadium, a day after the visitors had stunned star-studded Be Forward Wanderers 2-0 at Kamuzu Stadium.
Sherrif Simana scored the brace for Karonga on Saturday to deny Wanderers their first home win this season and pile the pressure on embattled coach Bob Mpingajira.
Wanderers have six points from six games while lying in the 11th place on the log table.
Elsewhere, coach Gerald Phiri Senior registered his first win in two games since being appointed coach for Blue Eagles in 4-0 humiliation of relegation- threatened Chitipa United on Saturday, thanks to Chifuniro Mpinganjira's hat-trick and another effort from Paul Master.