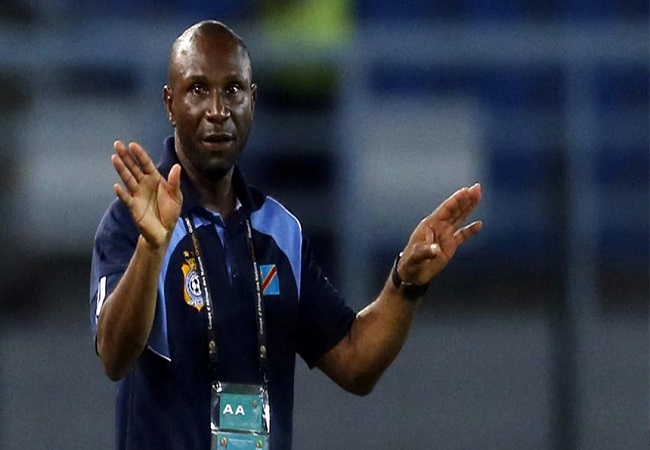 Simba SC have been without coach since the departure of Belgian Sven Vandenbroeck. He who guided them to their third Caf Champions League group stage appearance in history. As they beat FC Platinum of Zimbabwe 4-1 on aggregate. Simba have been thus looking for the successor of the Belgian.
The Democratic Republic of the Congo (DRC) tactician Frolent Ibenge is among 55 coaches being considered to take charge of the Wekundu wa Msimbazi. And the DR Congo tactician now says he is not available to take up the coaching role there. As Vita Club coach has openly claimed he is not ready to coach Tanzania champions Simba SC.
However, Ibenge, who also handles the DRC national team has come out to state that he was aware Simba were keen on his services. But he was not available. Because he is committed elsewhere.
"Simba are a big and competitive team in the Mainland Premier League as well as the African Champions League. I can't deny that." Ibenge said as quoted by Sokalabongo.
"I know they need my service and that is clear even last season they needed me. But the problem is that I am currently an AS Vita and DR Congo coach.
"If I didn't have a team then I would say how it will go. But for now let's wait and see if I'm still in Congo with my AS Vita team."
According to Goal, Rene Weiler is also among the favourites to take up the job after a source within the club confirmed the 47-year-old tactician from Switzerland is likely to replace Vandenbroeck.
"Weiler has become the clear favourite to take over the reins at Simba." The source, who did not want to be named, told Goal.
"He is currently a free agent after leaving Al Ahly of Egypt. And that puts him ahead of the rest of the coaches who have applied for the job."
Vandenbroeck left Simba in second position to Yanga with 35 points. Nine behind the leaders, but with three matches in hand.