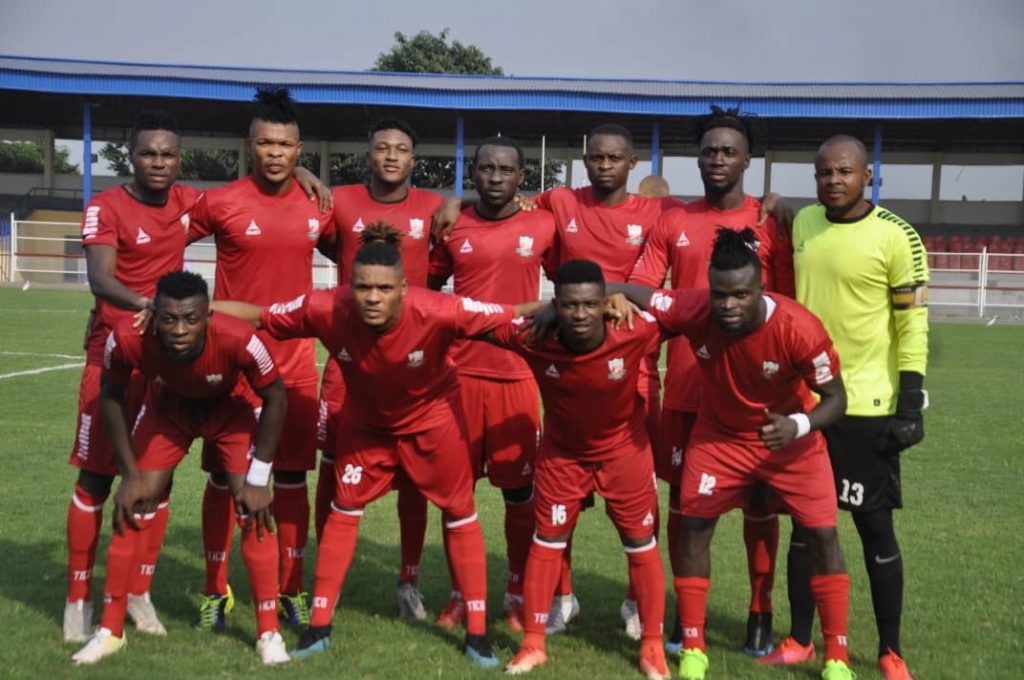 Heartland FC recorded their first win of the NPFL season following a 2-0 win against Enyimba at the Dan Anyiam Stadium.
Heartland went three games without a win and the odd was against them as they hosted Enyimba in one of the Oriental derby of Matchday 4.
Fidelis Ilechukwu made four changes to the side that lost 3-0 on Matchday 3 against Plateau United.
Kenneth Ikwugbado, Adachi Emmanuel, Samuel Nnoshiri and Ahamfule Chizoba all got the nod ahead in the starting XI.
Heartland proved bookmakers wrong from the onset as they stepped on the pedal trying to pull clear in the opening minutes.
Samuel Nnoshiri adjudged while he got a starting jersey as he threatened Enyimba with a long range shot just five minutes of play.
Enyimba got alerted and that set the rhythm for the much expected rivalry in the Oriental derby.
But it was Heartland who were fighting much more like a wounded lion and their effort was rewarded with a goal in the 33 minutes through Kenneth Ikwugbado.
The goal was a short in the arm for Enyimba who began to look for an equaliser.
Enyimba begged for a penalty to be awarded to them but the referee waved the plea off for game to continue.
The People's Elephant headed into the break trailing on 1-0 hoping to come roaring in the second half.
Heartland were undone yet scoring as they rushed at their visitors.
Seven minutes of resumption in the second half saw Adaechi Emmanuel scored the second goal  for Heartland.
Enyimba head coach, Fatai Osho threw in all his arsenals to ensure that push for the goal.
However, it was not their day as Heartland gave all their wherewithal to ensure the secure their first win of the season .