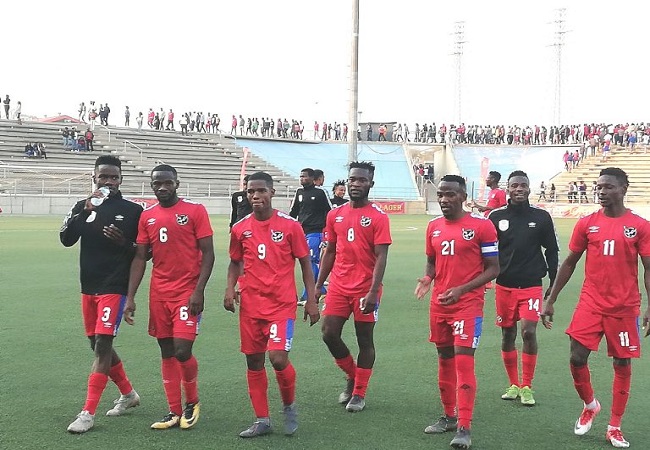 Namibia coach Bobby Samaria has said his players are ready to compete at the CHAN tournament in Cameroon despite having not had competitive football for a long time back home.
The coach said this during a pre-match press conference on Monday ahead of the Group D opening match against Guinea in Limbe.
"We managed to qualify for CHAN in the absence of domestic league. We are now here to compete against other countries. For us, whenever we are faced with adversity, we always rise to the occasion and I have no doubt in my mind that we are here to represent our country," Samaria told the press.
"For any team at a tournament, the first game is very important for the simple reason that it sets the tone for the rest of the tournament. There is no coach in the world who goes out without believing that they will win."
During the weekend, Namibia captain Dynamo Fredericks has said morale in the team's camp is high in Cameroon.
"We are here in Cameroon. The first day of training was very light. We were jet lagged…long flight. The weather is good, spirits in the team are quite high, all the boys are focused. We are looking forward to the game on Tuesday," he told Namibia Football Association Media Team
In another match for the group, Tanzania take on Zambia.
CHAN kicked off on Saturday when the hosts beat Zimbabwe 1-0.
The action at the competition that is reserved for home-based players in Africa continues today.
Morocco are the defending champions of the bi-annual competition which is played by only home-based players.