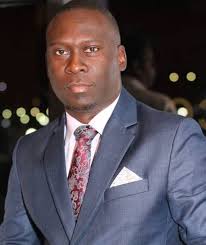 Super League of Malawi (SULOM) president Tiya Somba Banda has tested positive for coronavirus and is now in self-isolation.
In a statement, Banda said he tested positive on Wednesday in the commercial capital, Blantyre.
"I am asymptomatic and have immediately placed myself in self-isolation and will remain in quarantine at least for ten days in line with the Ministry of Health Guidance on Home Based Management of Persons with Asymptomatic and Mild COVID-19 symptoms.
"As per the Health Experts guidance all people who came into contact with me during the last few days have been informed accordingly and they are being requested to take the necessary steps.
I am staying positive and strictly following all the necessary measures to beat this pandemic and would like to advice others who have also tested positive to not despair as together we can beat this," Banda said.
His positive test results came days after SULOM announced the suspension for three weeks of the TNM Super League in compliance with the new measures the government has put in place to contain the spread of the virus.
The league in Malawi kicked off last month and Silver Strikers lead the 16-member log table.