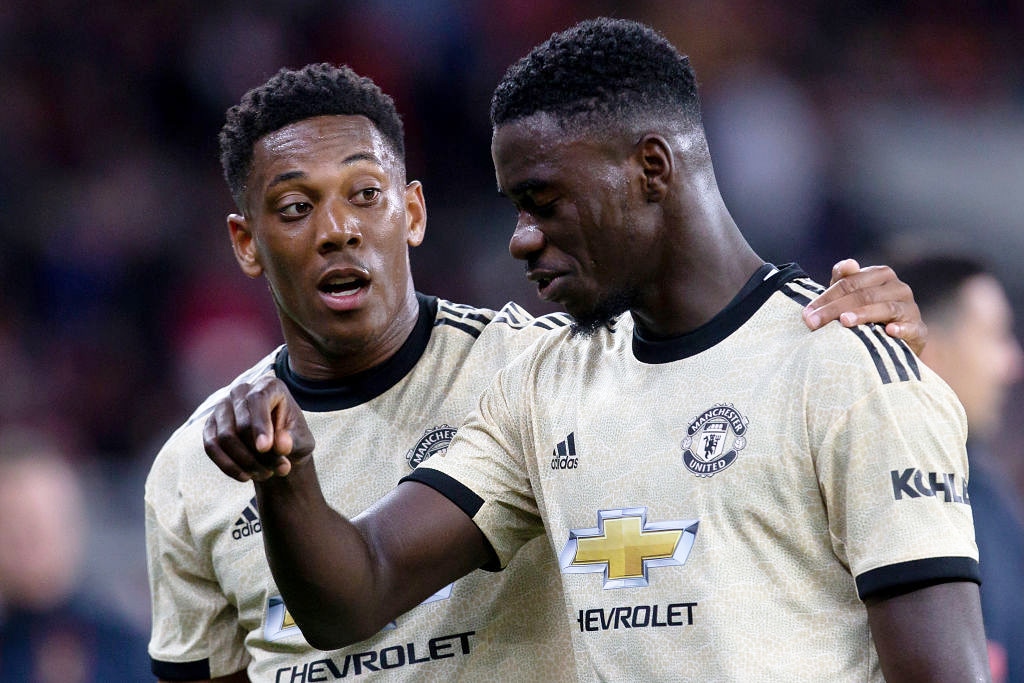 Manchester United has thrown their weight behind Antony Martial and Axel Tuanzebe who were racially abused on social media.
The Red Devils were stunned 2-1 by bottom of the table team, Sheffield United at Old Trafford.
After the game, some supporters took to the social media to racially abuse Martial and Tuanzebe.
In a statement in it's official website, the club described the perpetrators as 'mindless idiots'.
"
Everyone at Manchester United is disgusted by the racial abuse received by players via social media after last night's game.
"We utterly condemn it and it is encouraging to see other fans condemn this on social media also.
"Manchester United has zero tolerance of any form of racism or discrimination and a long-standing commitment to campaigning against it through our All Red All Equal initiative.
 "Identifying these anonymous mindless idiots remains problematic. 
"We urge social media platforms and regulatory authorities to strengthen measures to prevent this kind of behaviour."