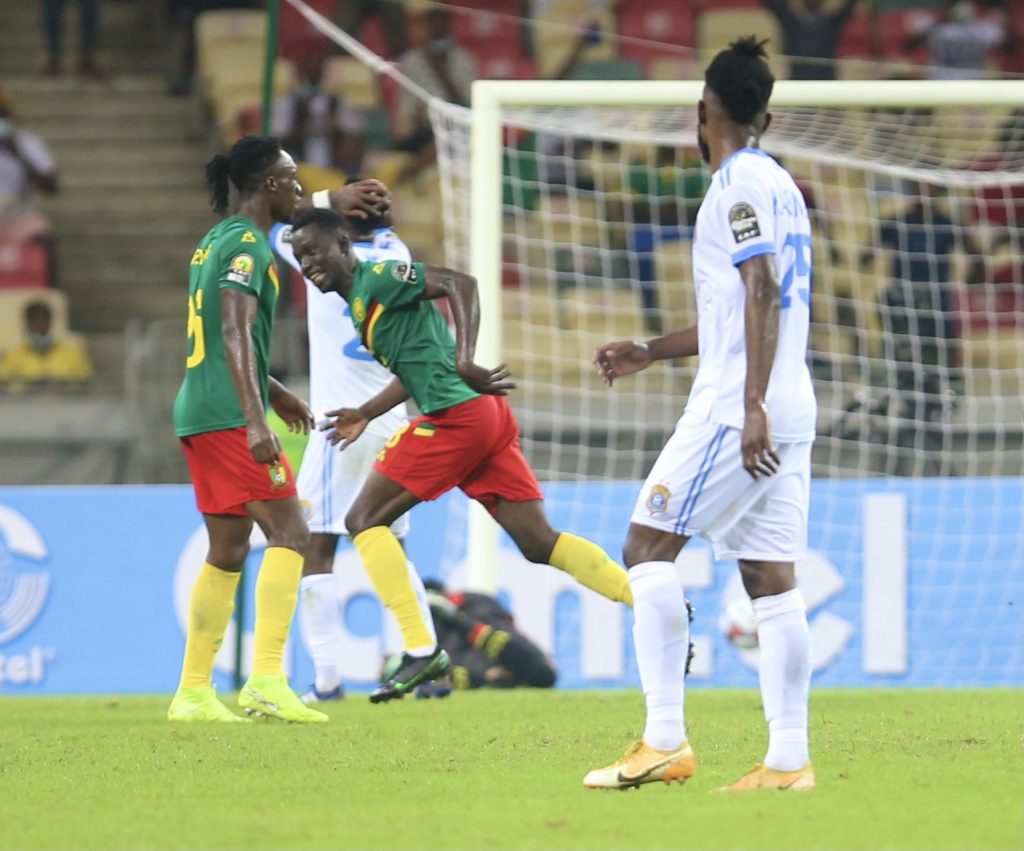 The Indomitable Lions bounced back from a goal down to send two-time champions DR Congo packing from the Total CHAN competition 2-1 at the iconic Japoma Stadium in Douala.
Both teams met for the third time in the CHAN competition as Cameroon came out victorious for the third time inn a dramatic fashion.
DR Congo drew the first blood in the 22nd minute through Makabi Lilepo who scored and silence the already noisy Cameroonian supporters.
Cameroon replied immediately in the 29th minute through experienced striker Yannick Ndjeng courtesy of a mistake from the Leopards goalkeeper.
Matampi attempted to fist away a long ball in his area but it fell gracefully to Ndjeng who had an easy work of just tapping it in to send the crowd into raptures.
With the first half fast approaching Felix Oukine Tcheoude strike in the 42nd minute took a wicked deflection to beat goalkeeper Ley Matampi to put the home side in the lead at half-time.
The result means Cameroon will face either Morocco or Zambia in Wednesday's semi-final at the Limbe Stadium.