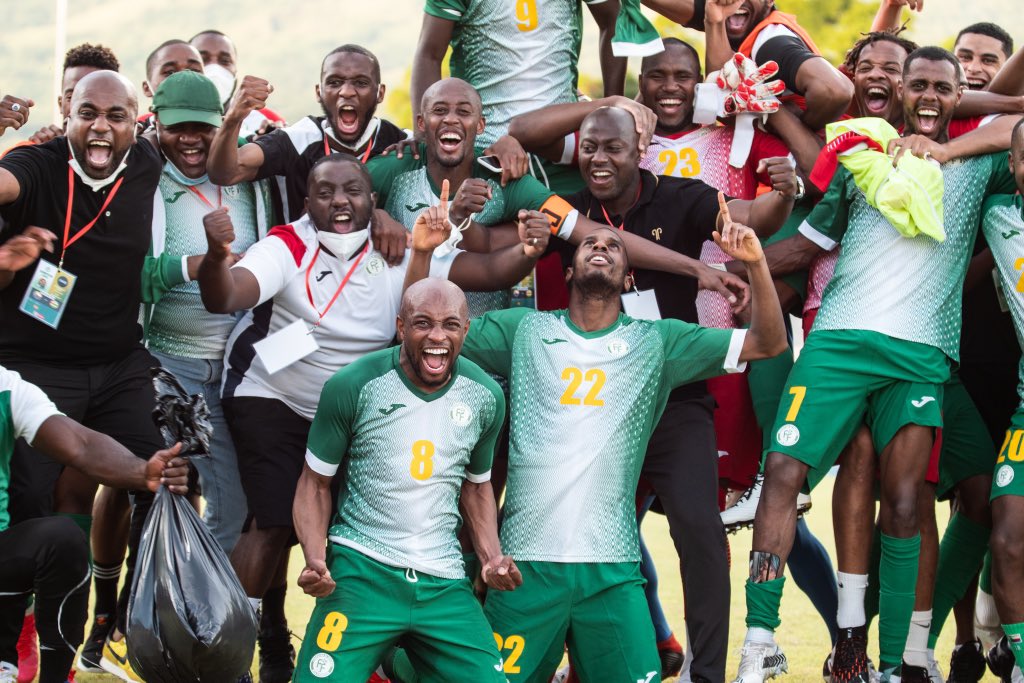 Job done ! Comoros will participate in an Africa Cup of Nations (AFCON 2021) for the first time in their history, following their goalless draw to Togo this Thursday in Moroni.
The whole Comorian country were waiting for this moment to come.
They can now celebrate and jubilate all around the cities as their team managed to negotiate a goalless draw to the Hawks of Togo.
Read : AFCON qualifiers – Official lineups as Comoros eyes historical qualification against Togo
Amir Abdou's Comoros are now on top of Group G with 9 points pending the Kenya-Egypt game later today.
In addition, they will engage pharaohs in the matchday 6 of these 2021 AFCON qualifiers on Monday, March 29 in Cairo.