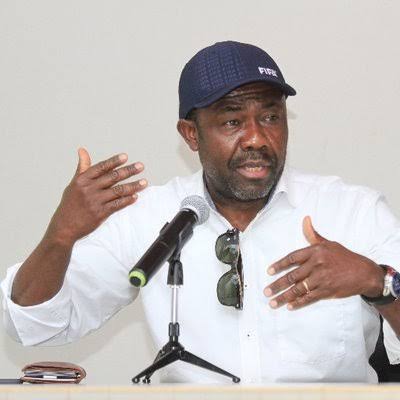 CAF Secretary General Veron Mosengo-Omba has revealed that African players will be exempted from the Covid-19 quarantine regulations.
Most African players were not permitted to honour their international call up for the Africa Nations Cup (AFCON) qualifying matches due to fear of second waves of COVID-19.
According to a press statement made available on CAF official website, Mosengo-Omba said CAF is in talks with Europe countries on the release of African players.
The statement read as follows;
"This is a brief update on a few matters, including the discussions concerning the release of African players from Europe and other countries for the FIFA International week 
"As you may be aware, after discussions with the French Federation and French Government, 
we eventually made progress and the French Government agreed, under specific circumstances, to exempt players from Africa from the Covid-19 quarantine regulations.
"FIFA President Mr Gianni Infantino and FIFA assisted a lot in this process working closely with CAF President Dr Patrice Motsepe and myself. 
"These efforts led to the progress and success that we achieved.
"The impact of Covid-19 on the release of players to their national teams is a global problem and a challenge for all. 
"CAF raised this matter at the FIFA Council meeting on Friday, 19 March 2021. 
"We have continued to be in contact where African footballers are playing as every country has its own Covid-19 quarantine regulations. 
"The release of European-based African players and African players playing outside the continent is very important for the performance of our African national teams to maintain the respect and world class standards of the Total Africa Cup of Nations and the global competitiveness of African national teams in the FIFA World Cup next year."
Almeria denied Nigerian international Umar Sadiq the chance of getting his first international call up. 
He is one among other African players that were denied the chance of honouring their country invitation.