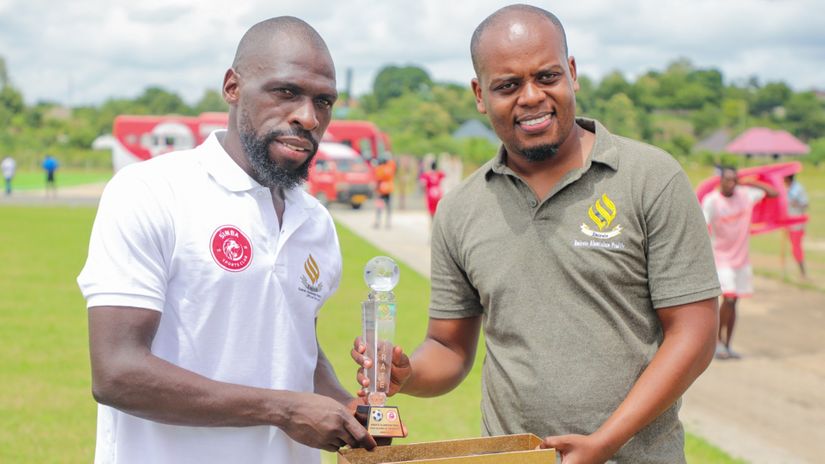 Simba SC defender Joash Onyango has saluted the Tanzanian team's fans for helping him achieve his career dreams.
The Kenyan international thanked the fans after winning Emirate Simba Fans Player of the Month Award over the weekend.
"I thank our fans for voting for me and the sponsors of Emirate Aluminum for giving me this award. I assure you I will continue to fight to make sure I help the team do better," Simba website quotes Onyango saying.
He received a miniature trophy and sh1,000,000 cheque from Emirate Aluminum at Mo Arena.
Onyango shrugged off competition from Mozambican Luis Miquissone and goalkeeper Aishi Manula to win the award.
Fans voted for the best players through Simba's website.
Onyanga earned 20,288 votes or 79 percent of the 25,719 votes which fans cast.
Manula followed with 4,673 votes or 18 percent and Miquissone got 758 votes or 2 percent.