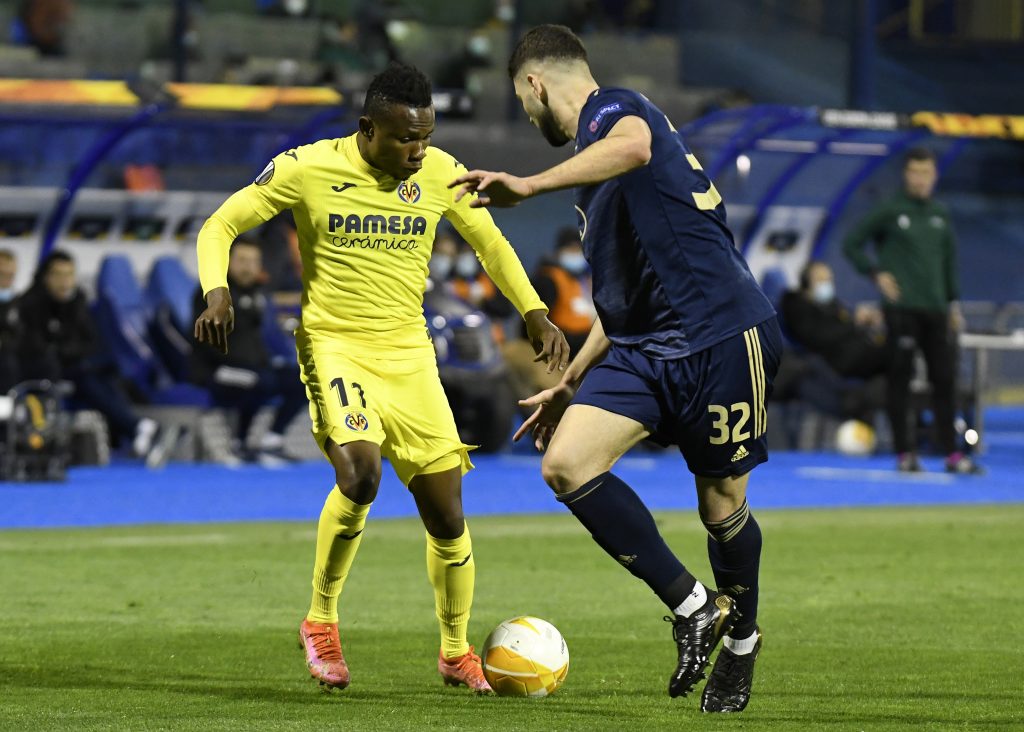 Samuel Chukwueze and Villarreal can dream of an Europa League semi-final post thanks to their short but important win (0-1) tonight against Dinamo Zagreb.
Being a starter in this encounter, Chukwueze showed a lot of quality and even though he did not score, he appeared to be a poison for the defenders in front of him.
His side's goal has been scored from the spot as Gerrard Moreno fired home few minutes before the half-time.
The Super Eagle finally went off for his teammate Moi Gomez at the 69th minute. However, nothing change in the scoring sheet and Yellow Marines took the advantage before the return leg on April 15.