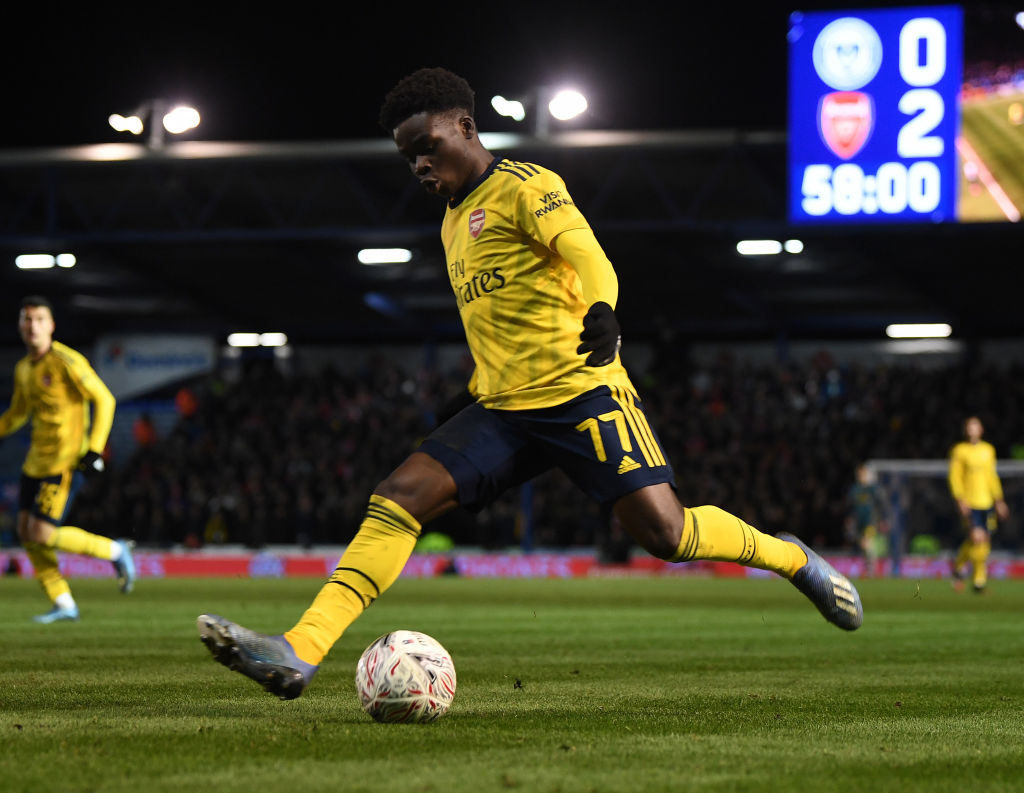 Arsenal Manager, Mikel Arteta, has praised the performance of Bukayo Saka, saying the attacker can play as a number 10.
Arteta praised Saka, who has roots in Ghana, following the 3-0 win over Sheffield United on Sunday.
"Bukayo has the ability, the capacity and the intelligence to play as a 10 in those pockets," Arteta told Arsenal website.
"We prepared it for this opponent and as well with the players we have available, and at the moment we're missing five or six big players. We had to adapt some positions and I believe it was the right choices."
The Gunners manager also reserved praise for Granit Xhaka who started the game at full back.
"I thought it worked really well," Arteta told Arsenal.com. "Obviously we need some work on that and I have the feeling that Granit can develop into a really good full back for what we require in certain games to do."
The win pushed Arsenal to position nine on the log table with 45 points from 31 games. Manchester City lead the table with 74 points.