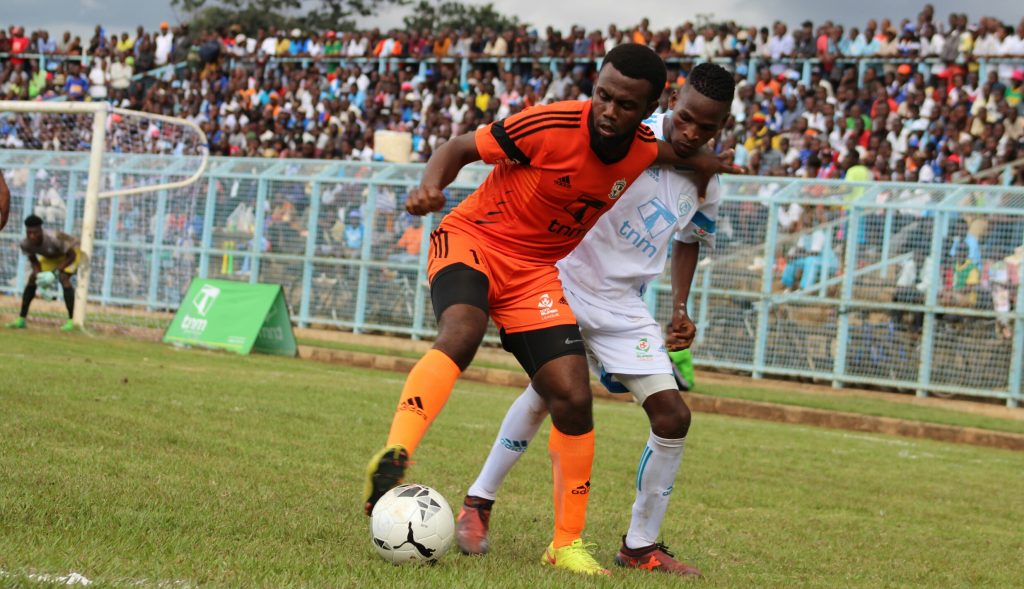 Be Forward Wanderers FC saw off Ntopwa FC 4-1 on Wednesday afternoon to drive two steps up the TNM Super League ladder.
Nigerian Babatunde Adepoju, his striker partner Peter Wadabwa, right-back Stanley Sanudi and substitute Isaac Kaliati scored at Kamuzu Stadium in the commercial capital, Blantyre.
Kaliati scored the final goal moments after he had replaced winger Felix Zulu whereas Wadabwa made way for Mischeck Botomani late in the game.
Hendrix Misinde scored for Ntopwa.
The back-to-back victory helped the six-time champions, Wanderers, move from position 10 to 8 on the 16-member log table.
The Bob Mpinganjira-led Wanderers took their tally to 16 points from 11 games.
The Nomads are eight points behind surprise leaders, Civil Service United.
On the other hand, the third consecutive defeat left Ntopwa down by a step to 10th place with 14 points from 12 matches.
Starting line-ups:
Ntopwa: Richard Mwaila, Levison Chabwera, Lloyd Mubarak, Glem Lemera, Kingsley Beni, Josaya Duwa, George Nyirenda, Mphatso Magaleta, Joseph Bakasi,Victor Chirambo, Hendrix Misinde.
Wanderers: Richard Chipuwa, Sanudi, Peter Cholopi, Lughano Kayira, Francis Mlimbika, Alfred Manyozo Jnr, Rafik Namwera, Vitumbiko Kumwenda, Zulu, Adepoju, Wadabwa.