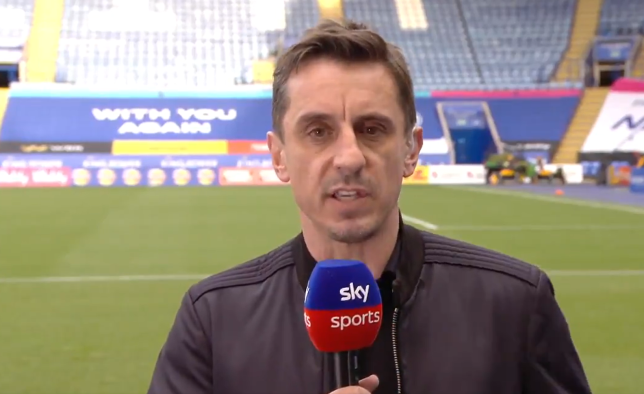 Manchester United legend Garry Neville expressed his anger following European plans his former club and Liverpool agree to play, saying it is a "pure greed".
The new competition is thought to include 12 European teams such as Barcelona, Juventus and Real Madrid – but French and German clubs have refused to sign up to it.
The competition is set to be launched to rival UEFA's Champions League format which currently dominates European football.
Liverpool, Manchester United, Arsenal and Chelsea are among the sixth Premier League clubs involved in the breakaway competition. And Neville who won 8 PL with Red Devils slammed them on Sky Sports.
Read : Garry Neville knows the reason why 'Mo Salah will leave Liverpool'
"I'm disgusted with Manchester United and Liverpool the most. They're breaking away into a league without competition that they can't be relegated from? It's an absolute disgrace", Neville said.
"We have to wrestle back the power in this country from the clubs at the top of this league – and that includes my club.
"It's pure greed, they're imposters. The owners of Manchester United, Liverpool, Chelsea and Manchester City, they are nothing to do with football in this country.
"Manchester United, Arsenal, Tottenham aren't even in the Champions League. And they want a God-given right to be in there? They're an absolute joke.
"The time has come now to have independent regulators to stop these clubs from having the power base. Enough is enough", he added.