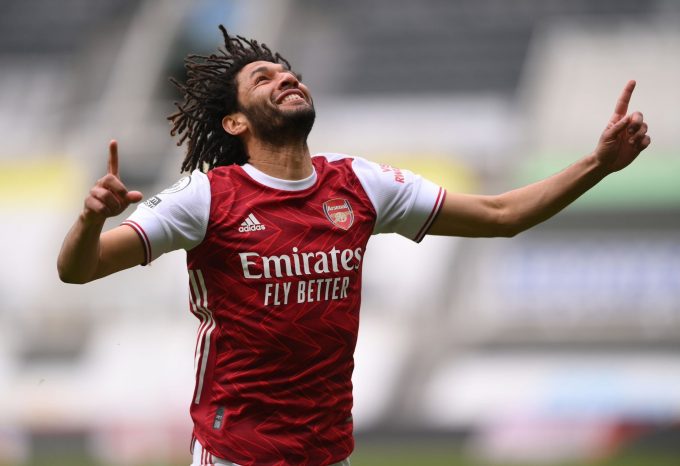 Egyptian midfielder Mohamed Elneny expressed delight after scoring his first career Premier League goal in Arsenal's 2-0 win over Fulham on Sunday afternoon.
Elneny was the one to open the scoring for the Gunners before the second goal coming from Arsenal skipper Pierre-Emerick Aubameyang.
It took the 28-year-old 66 games before he can find the back of the net.
Read : Partey, Pepe nominated for Arsenal Player of The Month Award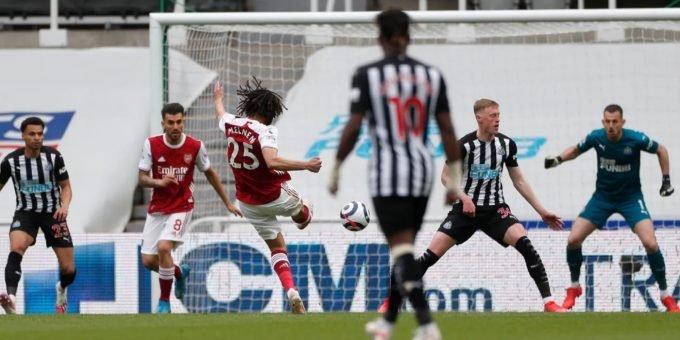 According to Sky Sports, only five Arsenal players had to wait longer for their first Premier League goal, namely Gael Clichy (110), Lee Dixon (95), Tony Adams (76), John Jensen (72), and Emmanuel Eboue (71).
After the game, he expressed his happiness.
"I'm really happy about my first goal', Mohamed Elneny told the media.
"The feeling is amazing, I've been dreaming about scoring a goal in the Premier League.
"My celebration came from the heart & I thank God for the opportunity," he added.