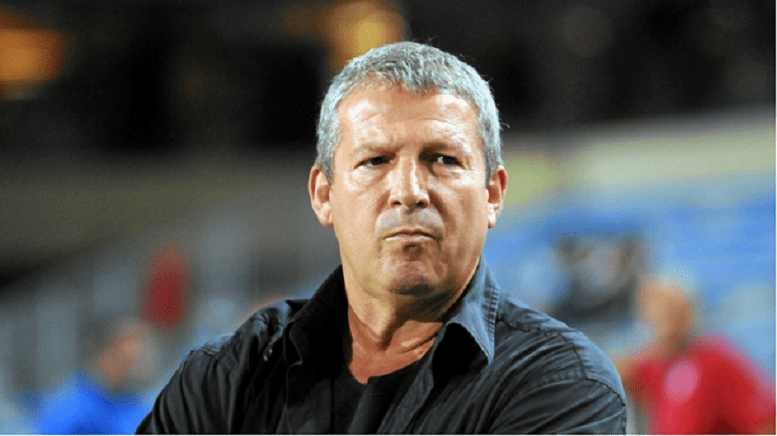 Frenchman Rolland Courbis has been named the new coach of the Democratic Republic of the Congo (DRC)'s Leopards.
Fecofa, the Congolese football association, said they arrived at the choice of Rolland on Friday during a meeting.
The meeting involved the Congolese Ministry of Sports and Leisure officials at the headquarters of the federation.
The meeting came a week after Fecofa's choice, Hugo Broos, opted for South Africa's Bafana Bafana job.
"The extraordinary meeting of the Executive Committee of the Congolese Football Federation, on Friday, May 7, 2021, extended to the National Technical Directorate and Former Leopards, led by President Constant Omari Selemani, set up a new technical staff of Senior Leopards A from the DRC.
"An agreement in principle with the new national coach Rolland Courbis has been found, the Fecofa has thus transmitted, this Saturday, May 8, 2021, to the new Minister of Sports and Leisure, Serge Nkonde, the composition of the new technical staff of the team of the DRC, entered in the qualifiers for the Qatar 2022 World Cup," Fecofa website reports.
The Deputy National Technical Director, Médard Lusadisu, former Leopards captains, Santos Mutubile and Chris Shabani Nonda, took part in the meetings, which began on Tuesday.
The new coach has replaced Congolese mentor Christian N'sengi who got the sack after failing to take the Leopards to the 2021 Africa Cup of Nations finals in Cameroon.
NEW TECHNICAL STAFF FOR LEOPARDS
SENIOR LEOPARDS MEN A
NATIONAL COACH
ROLLAND COURBIS
Nationality: French
(To provide)
DAOULA LOPEMBE
Nationality: Congolese
ASSISTANT AND VIDEO ANALYST
THIERRY VERJANS
Nationality: Belgian
CARLOS RODRIGUEZ
Nationality: Belgian
ROBERT KIDIABA MUTEBA
Nationality: Congolese
DR JEAN VERVIER
Nationality: Belgian
DR JEAN PIERRE BUNGU KAKALA
Nationality: Congolese
PAOLO RIGHINI
Nationality: Italian
PHYSICAL THERAPIST
ADRIEN PROST
Nationality: French
OSTEOPATH
GAETAN MINSART
Nationality: Belgian
NUTRITIONIST
FLORENT MOTTA
Nationality: French
CHEF
ANTOINE MBONGO
Nationality: Congolese
TEAM MANAGER
DODO LANDU
Nationality: Congolese
SECRETARY
MARCEL MAYALA
Nationality: Congolese
TEAM MEDIA OFFICER
JERRY KALEMO NGOY
Nationality: Congolese
STEWARD
SERGE BAGETA DIKILU
Nationality: Congolese
KITMAN 1
MOMIKIA YEMO
Nationality: Congolese
KITMAN 2
SERGE NIANGI
Nationality: Congolese
SERGE LOFO BONGELI