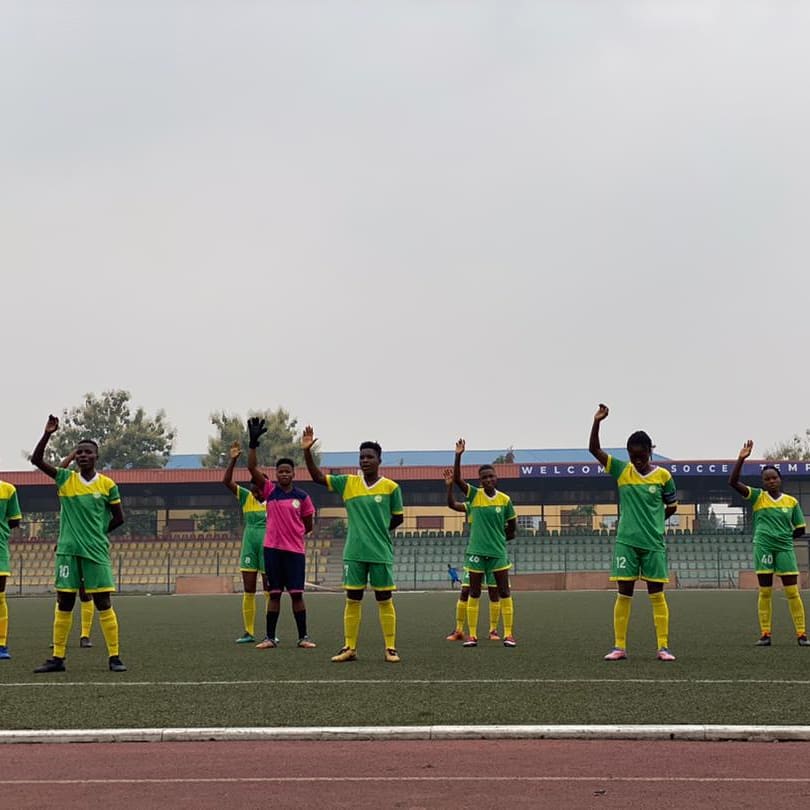 The road to survival in the Nigeria Women Football League(NWFL) relegation playoff kicked of on Saturday with all four teams failing to get a win.
Abia Angels, Pelican Stars, DreamStars Ladies and Ibom Angels locked horns in the UNIBEN Sports Complex.
The first game between Abia Angels and Pelican Stars ended 1-1.
Pelican Stars who just regained promotion are fighting to remain in the NWFL Premiership.
Joy Okonkwo gave the Calabar based tye lead in the 7th minute.
However, they lost concentration towards the tail of the game as Nkechi Agams equalised for Abia Angels in the 84th minute.
The second game between DreamStars Ladies and Ibom Angels produced four goals two apiece.
The Akwa-Ibom side went in front through Uduakabong Peter in the 10th minute.
DreamStars Ladies levelled matters in the 31st minute with Adesina Fatimah scoring the equaliser from the spot.
With a minute left to end the first half, Uyime Johnson restored Ibom Angels lead as the first half ended 2-1.
Alani Aminat deflected into her own goal a cross from DreamStars Ladies' player, Bankole Sofiat to bring the scoreline to 2-2.
With the results of the opening games, all teams have one point apiece with DreamStars Ladies on top followed by Ibom Angels.
Abia Angels and Pelican Stars are third fourth respectively.
Sunday Matchday two will see Ibom Angels trade tackles with Abia Angels while Pelican Stars will square up against DreamStars Ladies at the UNIBEN Sports Comples
Two teams will drop to the NWFL Championship at the end of the Playoffs while the other two teams will retain their place in the NWFL Premiership based on their positions after three games.