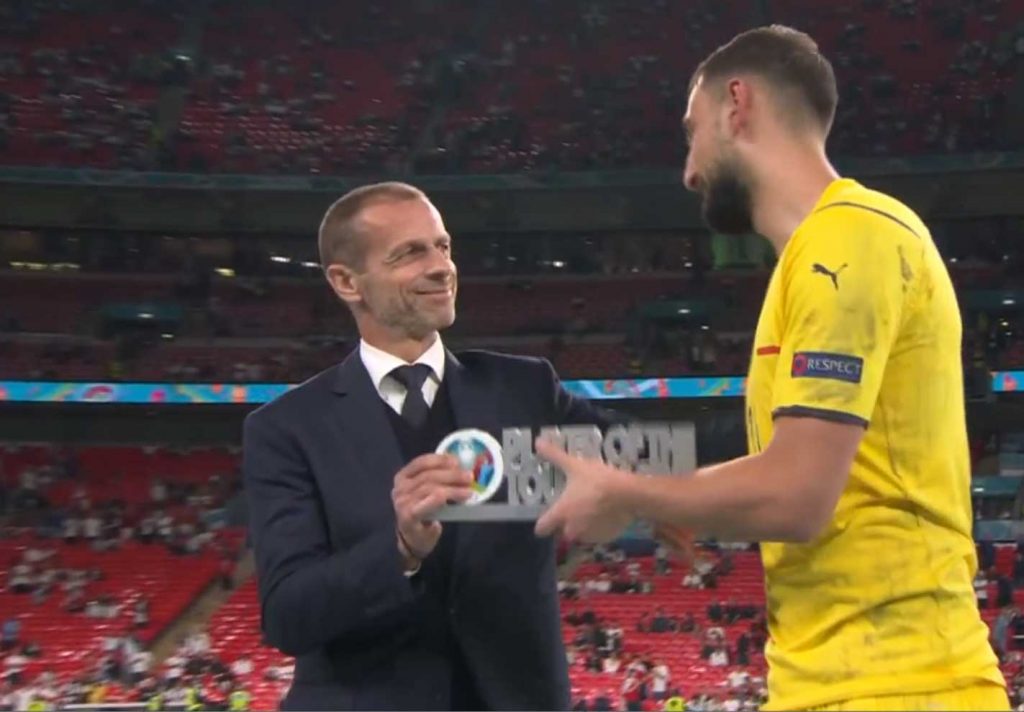 Italy goalkeeper Gianluigi Donnarumma has bee named as the UEFA Euro 2020 player of the tournament.
Donnarumma excellent performance in the tournament did not go unnoticed by the UEFa's team of Technical Observers.
The 22, year's old helped the Azzurri to lift their second European championship saving three penalties at the Wembley Stadium.
The Italian safest pair of hands did not concede any goal in the group stage and his first was on the round of 16 against Austria.
In the quarter final, Romelu Lukaku scored against him from the spot in Italy's 2-1 win against Belgium.
He also conceded against Spain courtesy of an  Alvaro Morata goal who leveled for Spain in the semi-final.
Before he made a crucial save in the penalty shoot-out victory against Spain in the semi-finals.
According to the UEFA Technical Observers, performances throughout the tournament – both individually and as part of the team – are considered when choosing the winner.
The player's impact on his team's performances, as well as playing with a positive attitude and with RESPECT, are also taken into account.
The Paris Saint-Germain bound goalkeeper became thr first goalkeeper to be voted as player of the tournament.