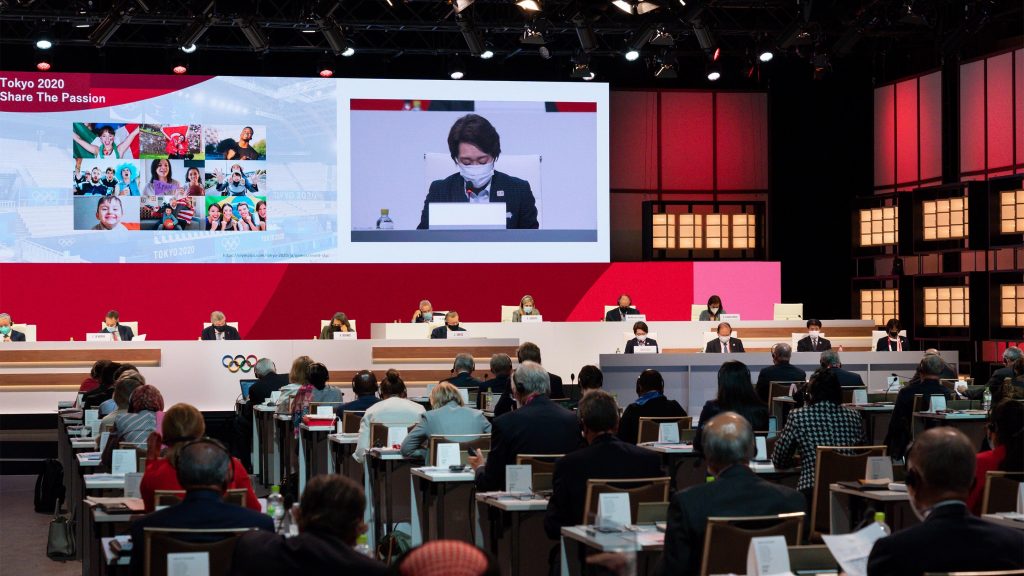 Athletes are satisfied with the condition of the 2020 Olympic Games Village in Japan, International Olympic Committee (IOC) Athletes' Commission Chairperson Kirsty Coventry has said.
Coventry, who is also Zimbabwe Youth and Sports Minister, said this when giving feeback she had received from athletes ahead of the start of the Games.
"The Village is looking great, the athletes are super excited. We've been hearing some very positive experiences from athletes I must say," the former swimmer told IOC website.
"Athletes are just happy to finally be here in Tokyo. They're looking forward to the competitions starting; they are very excited about the beautiful venues. A lot of athletes had gone to training, they're coming back and having meals, [they] were very happy with the food, very happy with the rooms, and very happy with the consistency – all around saying that everyone is just very helpful."
With football and softball getting underway in less than 24 hours, attention now turns towards sport ahead of what is set to be a spectacular Opening Ceremony on Friday.
In his report, Tokyo 2020 Coordination Commission Chair John Coates told the IOC Members that the work done, both on permanent and temporary facilities, is of the highest quality.
He said the conditions in the Village, training venues and competition fields of play are good
The Olympic Village, International Broadcast Centre and Main Press Centre have all been operational for a number of days.
South Africa has sent probably the biggest delegation of athletes to the Games numbering 185 surpassing the 137 they took to Rio Olympic Games in Brazil. The Games will take place at bio-secure bubble from July 23 to August 8 2021.