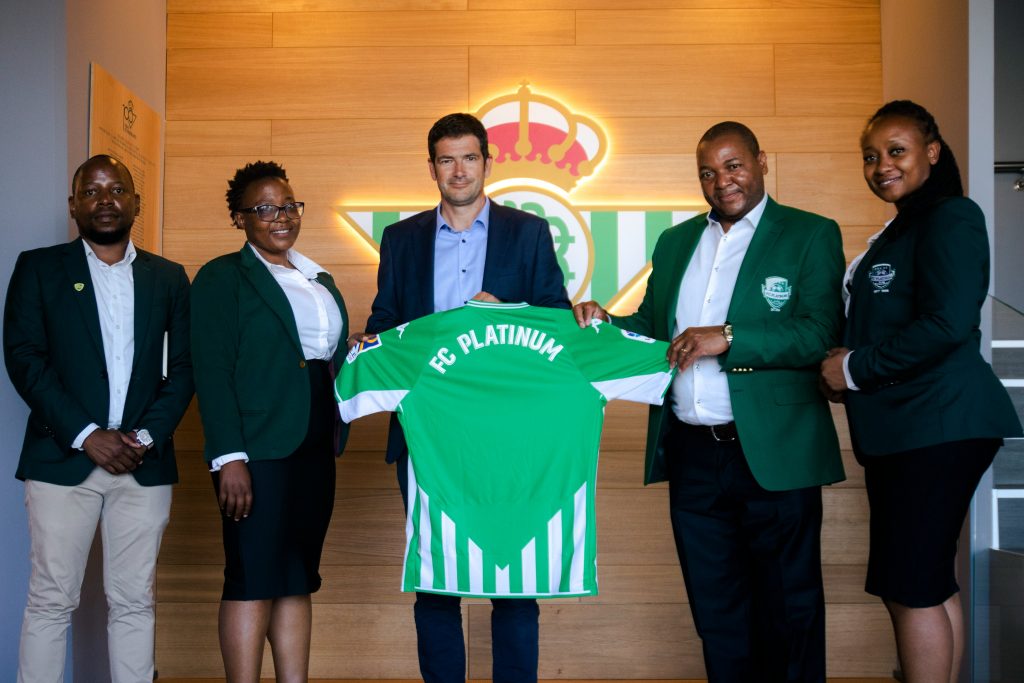 Spanish LaLiga side Real Betis have extended their football footprint to Africa by signing a partnership agreement with Zimbabwe Premier League side FC Platinum.
Africa Top Sports monitored online the signing ceremony of the partnership between the two clubs today, Friday.
Speaking after ceremony, Real Betis Business General Manager, Ramón Alarcón, said they were happy to enter into this agreement after Platinum sought help.
"I am very happy to sign this agreement because with this team, we share different [sic] things. We share the industry—football or soccer—We share the colours—green and white—and more importantly, we share the vision," he said.
"Both of us believe that the football industry is not only the sports area. It is an industry. It is a business and there are many different areas that should be developed. There is the digital transformation and there is game engagement."
Platinum President, Fabian Jebeniasi Mashingaidze, said they were willing to learn from Betis.
"We feel very good; we feel very honoured to be here to enter into this partnership with our partner, Real Betis. We realise that we cannot re-invent the wheel. It is better to learn from those who have done it before us. We think that the model Real Betits is showing, is a model we can copy and replicate and adapt it to our situation as well," he said.
In a statement, Betis says the partnership will see the two clubs collaborating on sharing of skill and knowledge, among other aspects.
"Real Betis Balompié have signed a collaboration agreement with FC Platinum, the main football team in Zimbabwe. This partnership will be aimed to common growth by sharing information and methodology," the statement reads.
"The African club will increase their expertise in fields such as fan engagement; the use of big data; monetization in social media; youth teams management, digital transformation; or new ways of revenue applied to professional football."
Betis have built on their presence in Zimbabwe where they have an international football academy in addition to sponsorship deals with local companies—Minerva Risk Advisors and Doves Zimbabwe.
Former Zimbabwe coach Norman Mapeza is in charge of Platinum who are the defending champions of the 18-member domestic league.