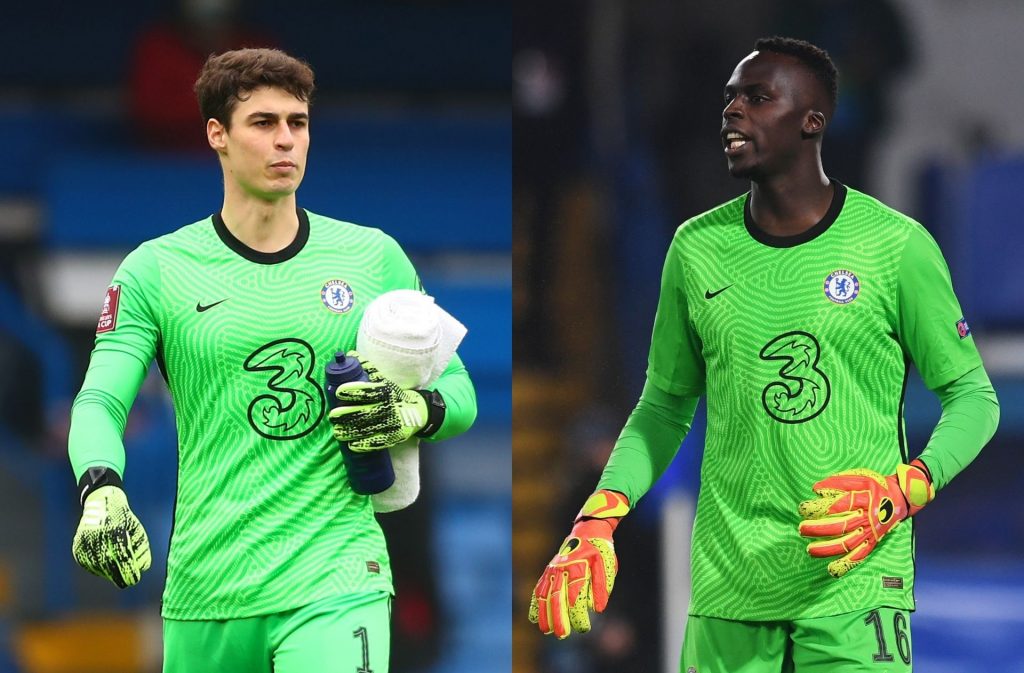 Chelsea's Senegalese goalkeeper Edouard Mendy has said he had no problems with Kepa Arrizabalaga replacing him in Wednesday's Uefa Super Cup post-match win over Villarreal.
"We work for this success," Mendy told the club's website.
"I knew since last season that if Kepa came on the pitch he would help the team like he did. I am really happy for Kepa."
Chelsea boss Thomas Tuchel substituted Mendy after he played between the sticks in two hours of action before the game went into the post-match penalties.
Mendy made a stunning save in regulation time which ended 1-1 before Kepa stepped in and saved two penalties.
The Senegalese player said he understands that football thrives on team-work and not individualism.
"This is teamwork, it's a team effort. When you play for Chelsea you play for success, you play for titles. We did it together and we are happy," he said.
On the other hand, the Spaniard keeper Kepa acknowledged the contribution of his Senegalese counterpart.
"Edou did a fantastic job before, it was a tough, tough game against a very difficult team. We won and we are so happy. All the team did a fantastic job and we have the medal," Kepa told the club's website.
Mendy has now added the Super Cup to the Uefa Champions League which he won with Chelsea as they defeated Manchester City 1-0 in the final.
Tuchel has since explained why he made a surprise decision to replace Mendy with Kepa.
"Kepa had the best percentage at saving penalties. The analysis guys and the goalkeeper coaches showed me the data, then we spoke with the players that this [substitution] could happen when we play knockout games," he said.
"Since then they have known. It's fantastic how Edou accepts it, and it's fantastic how the talk went on the morning before the cup game in Barnsley. These guys are true team players. I'm happy for Kepa and I'm happy for Edou."
Now, Chelsea are ready to challenge for the Premier League title as the season starts on Friday.
Chelsea start the campaign with a match against Crystal Palace on Saturday.