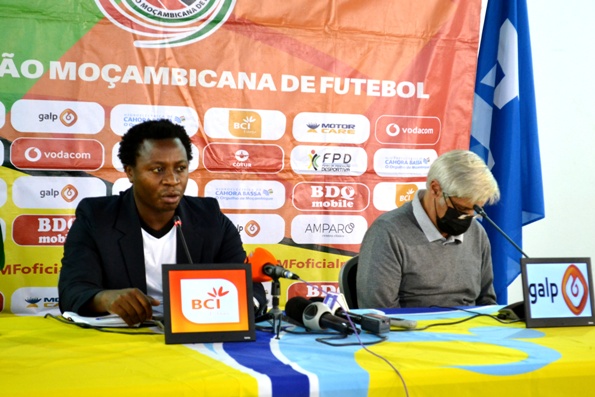 Mozambique look certain to host its forthcoming World Cup qualifying matches against Malawi and Cameroon in Morocco after the Confederation of African Football (CAF) banned the Mambas' home stadium in Maputo.
Mozambique Football Federation (FMF) has confirmed via a statement posted on its website that CAF has declared Zimpeto National Stadium in Maputo as unfit to host the Group D matches against Cameroon on October 10 2021 and Malawi on November 16 2021.
FMF quoted Vice-President for the National Teams, Matinho Mucuana and the Mambas coach, Horácio Gonçalves, as having said on Sunday that the association had reached an agreement with their Moroccan counterparts for the matches to take place in Tangier, Morocco.
Mucuana is quoted saying FMF had earlier contacted FAs for Kenya and South Africa as possible hosts 'with Morocco responding positively and in good time to the request' by the deadline of Friday which CAF had set.
He said Morocco offers better conditions, namely the pitch and convenience for Europe-based players.
Earlier, FMF leader Feizal Sidat is reported to have engaged South African Football Federation over the possibility of allowing the Mambas to host their matches at Mbombela Stadium in Nelspruit, about 200 kilometers from Maputo, or one of the stadiums located in Johannesburg.
FMF also held negotiations with its counterparts in Kenya and Ethiopia before settling for Morocco.
Mozambique hosted its opening match of the World Cup qualifiers at the Maputo venue where the game against Cote d'Ivoire ended 0-0, followed by the Mambas' 1-0 loss to Malawi in South Africa.
The Flames, too, are hosting their home matches in South Africa following CAF's rejection of Bingu National Stadium in Lilongwe over the state of some patches of the pitch.
Cote d'Ivoire lead the group after ammasing four points from the goalless draw against Mozambique away and the home 2-1 win over over second-placed Cameoon.
Malawi are on third place with three points after beating the bottom-placed Mozambique 1-0 and losing 2-0 to Cameroon.