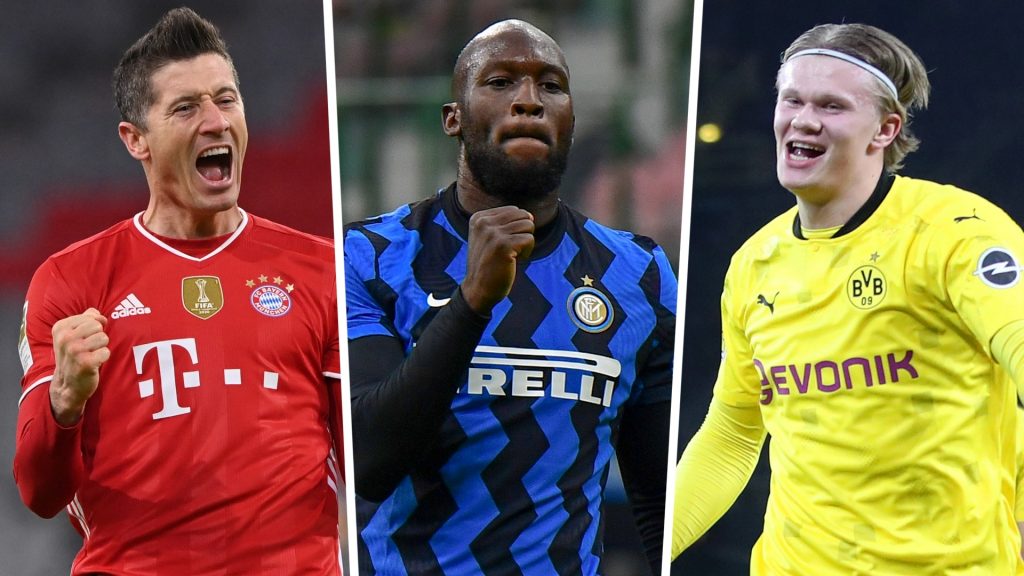 With the goals falling down everywhere all over Europe in this 2021/22 season, English Magazine FourFourTwo has revealed its ranking of the World Best strikers at the moment.
Bayern Munich talisman Robert Lewandowski is on top of the ranking with Borussia Dortmund goal pocher Erling Haaland following him.
In-form Paris Saint-Germain star Kylian Mbappe ranked 3rd while Harry Kane sits at the fourth position.
Read more : Alphonso Davies, Robertson – World Best left-backs have been ranked
Manchester United superstar Cristiano Ronaldo is fifth on the list just ahead of Chelsea hitman Romelu Lukaku.
World Best Strikers Ranking
10. Lautaro Martinez (Inter Milan)
9. Edinson Cavani (Manchester United)
8. Ciro Immobile (Lazio)
7. Karim Benzema (Real Madrid)
6. Romelu Lukaku (Chelsea)
5. Cristiano Ronaldo (Manchester United)
4. Harry Kane (Tottenham Hotspur)
3. Kylian Mbappe (Paris Saint-Germain)
2. Erling Haaland (Borussia Dortmund)
1. Robert Lewandowski (Bayern Munich)