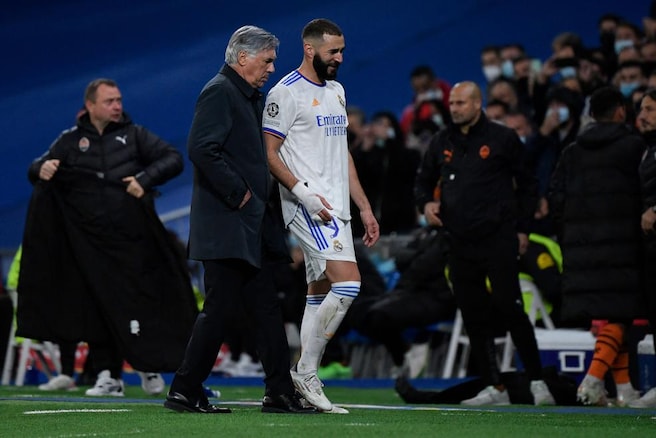 Real Madrid has once again etched their name in the history of the UEFA Champions League becoming the first team in European Cup to reach 1,000 goals milestone.
The Los Blancos defeated Shakthar Donetsk 2-1 at the Santiago Bernabeu in Wednesday's Group D match.
Karim Benzema opened the scoring for Real Madrid in the 14th minute.
The goal placed Benzema as the oldest Real Madrid player at the age of 33years and 319days to score more than once in a European Cup/Champions League game since Ferenc Puskás against Feyenoord in September 1965 (38y 173d), who scored four times.
Shakthar equalized in the 39th minute before Benzena restored Madrid lead to hang his side their third win out of four games.
Benzema who won the UEFA Champions man of the match in N interview said;'It was a tough game against a good team who played well.
"We suffer together and we win together. We maybe weren't at our best, but we got the job done."
In the same vein, Real Madrid manager Carlo Ancelotti described the game as a tough one but was satisfied his players pulled through.
"We started each half well but perhaps weren't aggressive enough.
"We had control of the game without creating danger."
"They were looking to play the ball in behind us in the first half, and that's how they got their goal, so we decided to defend with a lower block in the second period.
He also discussed how the reaction of their supporters spurred them to victory.
"I can understand why the crowd might have not been happy, and sometimes it's good that they wake us up with some whistles."