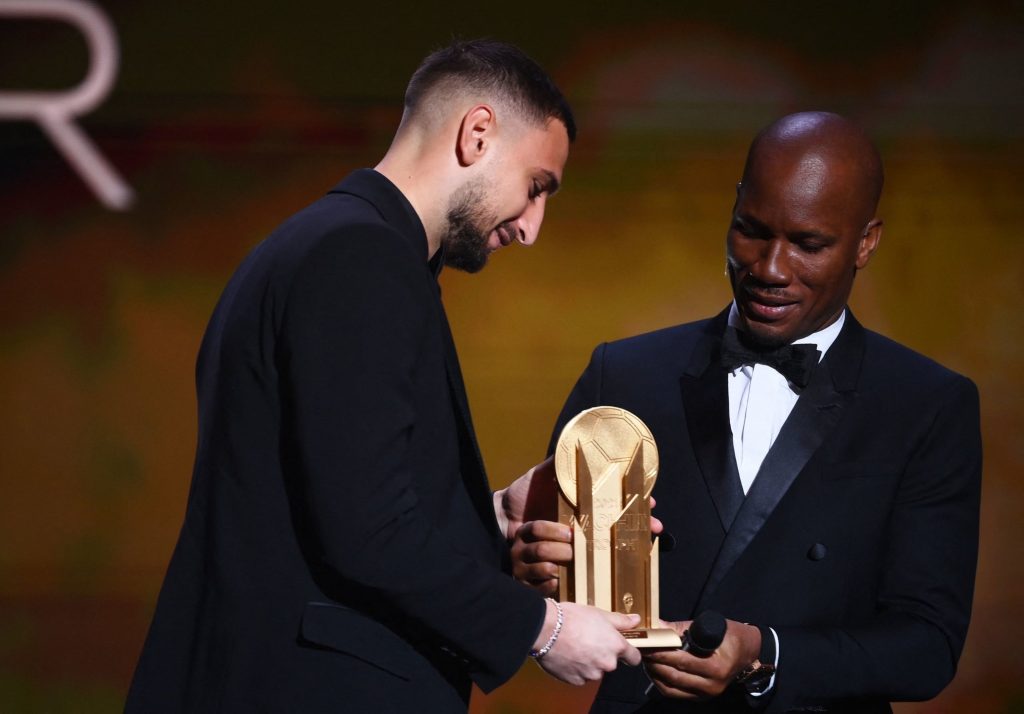 Italian goalkeeper Gianluigi Donnarumma wins the 2021 "Yashin Trophy" rewarding the Best goalkeeper of the year during the Ballon d'Or ceremony tonight in Paris.
Donnarumma has played a key role in Italy's European Championships' winning campaign during the last summer.
The Paris Saint-Germain star was in a stiff competition with Senegal and Chelsea shot stopper Edouard Mendy who won the UEFA Champions league and the UEFA Super Cup.
Read more : Ballon d'Or 2021 – Robert Lewandowski wins inaugural "Striker of the Year Award'
And he finally beat the Teranga Lion to win the "Yashin Trophy" and succeed to Alisson Becker who was the last winner in 2019.
"This year has been incredible for me. We have done honor to all of Italy. It was an incredible emotion", Donnarumma said after receiving the Award.
"There was my transfer to PSG. It's an honor. I hope to be up to the challenge on the field.
"I thank my family, who have always been by my side. Thank you to all the people who made this dream come true. "