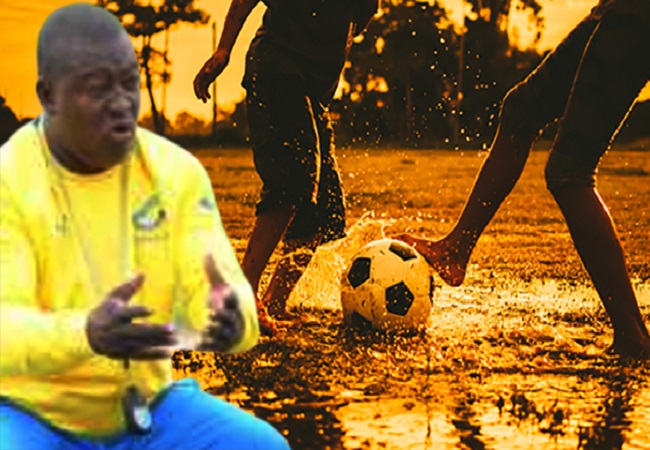 Patrick Assoumou Eyi known as 'Capello' is the current technical director for La Ligue de l'Estuaire, the highest league in Gabon. And according to reports by the Guardian newspaper, alleged victims claim that the director abused boys in his previous role as the head coach of Gabon's under-17 team and in his current role.
The British newspaper said one former player who was coached by Eyi said that he would lure alleged victims to his home, which he called the 'Garden of Eden'.
Two alleged victims claimed Eyi abused them when they were under the age of 18 and attending an academy called Académie Club de Libreville in Akanda, a suburb of Libreville, between 2017 and 2019.
"Sometimes, he took some kids to his house, 'Garden of Eden'." One said. "He was very nice to me but every time I saw him he told me I was beautiful. One day, he told me that some of the players gave masturbation … he left his office with a smile. It was like he was sending me a message."
"I had some sexual experiences with Capello, I was obligated to. I quit football, you know. I tried my best for my family. And now I live out of the country. I can't go back." He added.
"Capello bought kids from remote provinces or villages with a poor background in the majority. He brainwashed them and made them believe they had to give sexual favours to him. One other coach told us one day: 'If you want to play with the under-17 national team, you know what you have to do.'" The other player added.
The paper said a complaint over the allegations has been registered with FIFA by the international players union, Fifpro, which told the Guardian it was deeply concerned.
"Our preliminary inquiries yielded consistent evidence from credible witnesses who all tell of an ongoing and long-embedded practice of forcing young players into sexual relationships as a pre-condition for footballing opportunities." Fifpro quoted as saying.
"If these allegations are indeed true, it is yet further evidence that football is being consistently exploited, across leagues and continents, as a forum for abusers to access, groom, extort and assault players. More must be done to prevent this horrific abuse. And we call on football's governing bodies to act as a matter of urgency." Continued the statement.