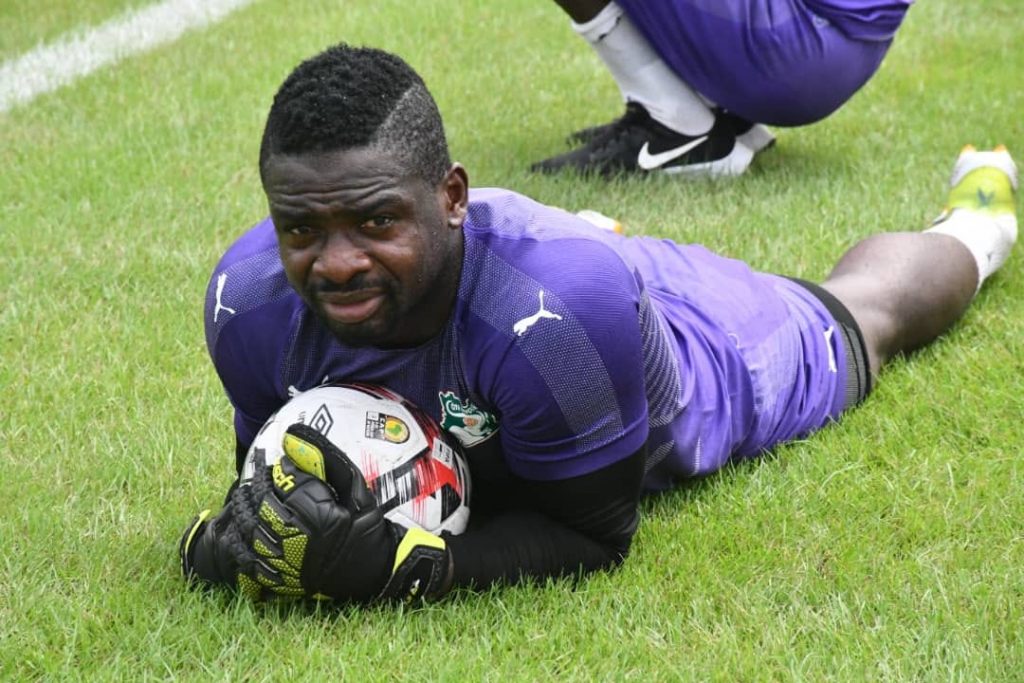 Ivory Coast goalkeeper Badra Ali Sangaré, whose howler cost the Elephants a win in the 2-2 draw with Sierra Leone on Sunday evening, lost his father on Monday.
"Sangaré Badra Ali, the international goalkeeper of the Elephants was struck by misfortune the day after this meeting which had several twists and turns. The player lost his father, Mr Sangare Toumany on the night of Sunday January 16 to Monday January 17, 2022. This death comes a few days after that of Max Alain Gradel's father," Ivorian FA announced via a statement.
Sangaré's South Africa First Division side JD Stars FC have also sent condolences to their keeper.
"It is with great sadness to inform you about the passing of Ali Sangarè's father. Our thoughts and prayers go out to Sangarè's family and close friends during these trying times," the club announced on its facebook page.
Sangaré is Ivory Coast's second-choice keeper but assumed the number one duties after Fifa suspended Gbohouo Sylvain for testing positive for banned substance following the doping test he underwent mid November 2021.
Ivorian FA has since appealed the suspension and Gbohouo Sylvain will appear before the Disciplinary Committee on Wednesday.
Ivory Coast seemed headed for a win courtesy of Ajax Amsterdam striker Sebastien Haller and Arsenal winger Nicolas Pepe's goals, but in added time, Sangaré dropped the ball after thumping his head to the ground while diving.
Sierra Leone's Al Hadji Kamara swept the loose ball into the net. Musa Kamara had earlier reduced the Ivorians lead.