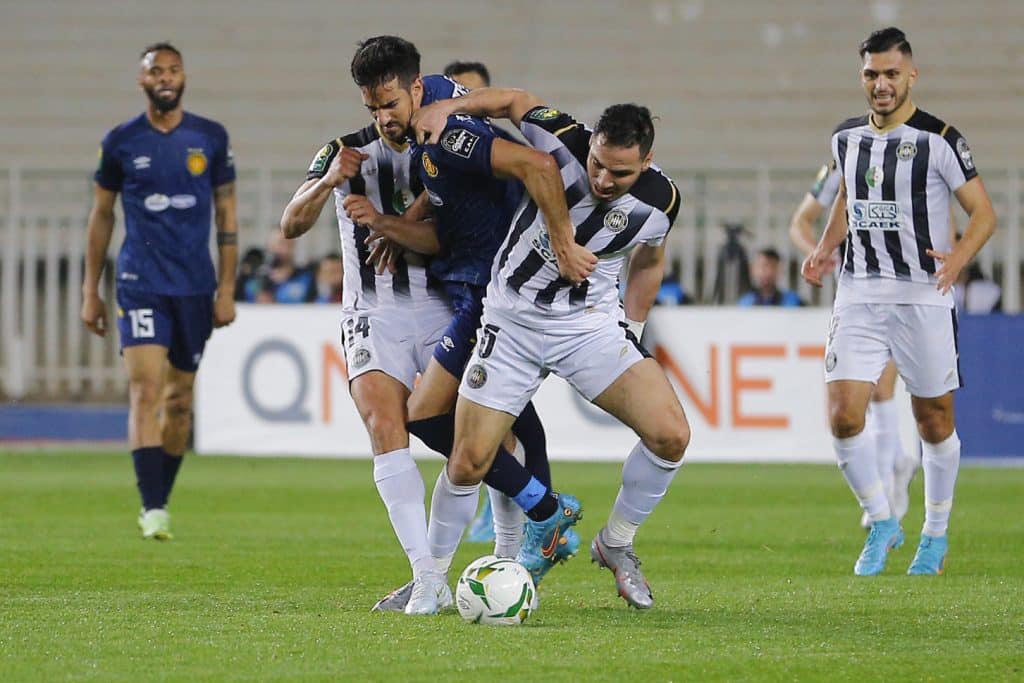 The North Africa rivalry between ES Setif and Esperance du Tunis finished in a 0-0 stalemate in the first leg of the TotalEnergies CAF Champions League quarter final on Friday.
There were chances on both sides, but neither was clinical enough as the two teams head to Rades next weekend to compete for a place in the semi-finals.
Setif had the perfect backbone to go for a win thanks to a packed Stade 5 Juillet, but they couldn't take advantage of their home advantage, and the visitors snatched a crucial draw.
On balance, Esperance would be dejected going into the tunnel for the halftime break with the score at 0-0. The visitors' half saw three vital saves from Setif goalkeeper Sofiane Khedairia and a freekick that hit the crossbar.
They got their first chance in the 10th minute, when Kingsley Eduwo put Mohamed Ali Ben Romdhane through on goal, but the midfielder's effort was saved by the keeper.
Setif responded quickly on the other end, and they had a chance when Ferhani Ouari slid Abdelrahim Deghmoum through on goal, but his shot was diverted for a corner.
In the 28th minute, Eduwo had an opportunity for himself when he wriggled his way through a tangle of legs at the edge of the box before storming into the box, but his one-on-one with the keeper was comfortably saved.
With eight minutes remaining, Esperance had another wonderful chance from a freekick from distance, but Ghaylen Chaleli's looping shot hit the crossbar. Rael El Fadaa grabbed the rebound, but Khedairia made another outstanding save.
In the second half, the situation was identical, as both teams had chances. Esperance's greatest chance came towards the death, when CHaleli's low attempt from distance was saved by the excellent goalie.