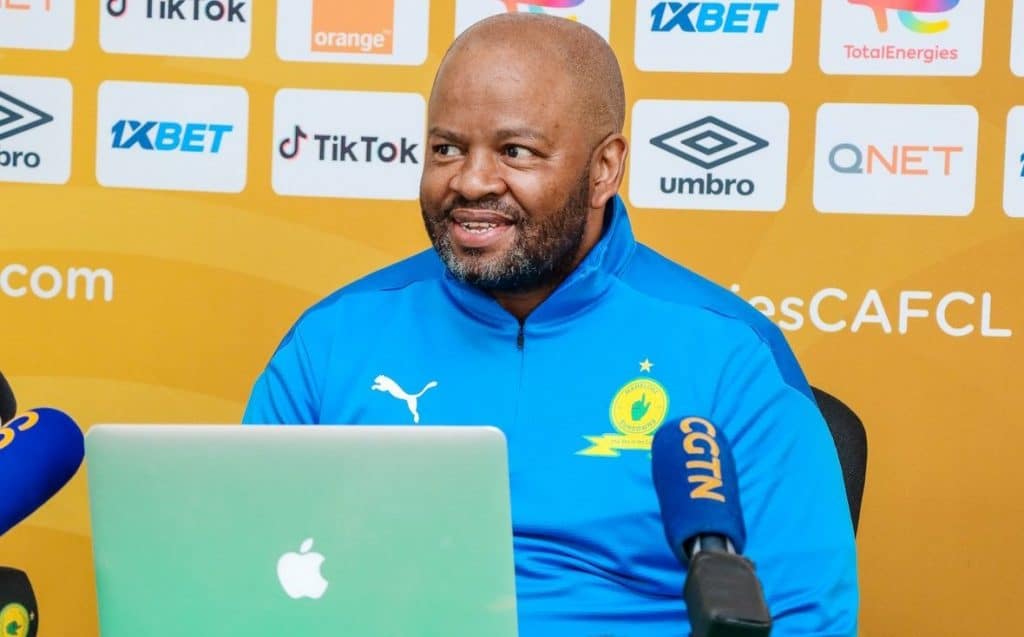 Manqoba Mngqithi, the co-coach of Mamelodi Sundowns, has questioned the use of VAR in the CAF Champions League.
On Saturday, Masandawana will face Petro de Luanda in the second leg of their CAF Champions League quarter-final, where they must overcome a 2-1 deficit from the first leg in Angola to advance in the game.
Manqoba Mngqithi, the club's co-coach, was angered by a number of questionable officiating decisions in the two clubs' first meeting and questioned the use of the Virtual Assistant Referee (VAR) ahead of the weekend's fixture.
"It is a little bit of a challenge, this thing of VAR, but it is something we have to adapt to," he said during his pre-match press conference.
"We have seen it in the Euros [UEFA European Championship], in the UEFA Champions League and in the Premier League, but here it is still something a bit dubious.
"You expect the referee to go to the screen and make sure of what he thinks [but] in Africa, they choose what they want to check.
"There was a foul on Thapelo [Morena] in the first five minutes of the game.
"The last defender is the one that pulled him back and you would expect the defender to get a red card.
"But if the referee is not sure he has to go and check.
"If the referee does not even want to go and check, as if he is 100 per cent sure, it is not proper.
"With the [disallowed] goal Neo [Maema] scored, the referee is less than two metres away from the incident (Mvala's foul).
"The camera angle is impeded by the position of the referee. But the referee is closest and deems it necessary to continue.
"He made no call up until three or four combinations later and we scored the equaliser [then] suddenly he goes to VAR.
"It is a bit of an issue and maybe it is teething problem, we don't want to make excuses [but] in some instances referees have been making mistakes and have even gone to the screen and come back with the wrong decision.
"We have seen this in many instances. Human error is still there with VAR."