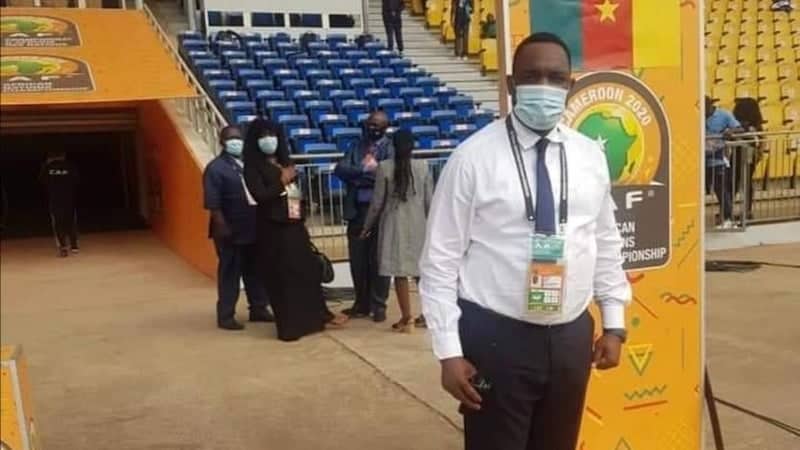 The family of the late Zambian Fifa doping officer Joseph Kabungo has demanded that FIFA should institute an inquest to establish the actual cause of his death at Abiola Stadium in Abuja, Nigeria, on March 29 2022.
Addressing the press at Woodlands Stadium in Lusaka on Thursday, family representative Webster Nonde said they were making the demands in reaction to an autopsy report released following Dr Kabungo's death after the World Cup final qualifying match.
He further said they wanted FIFA to release footage capturing the circumstances that led to Dr Kabungo's death to prove that he did not die due to the violence.
"We are demanding that CAF and FIFA they give us complete footage showing Dr Kabungo in the stadium all the way to the point where it is claimed that he collapsed near the visiting team changing room," Nonde said.
He further demanded that FIFA should institute an investigation to get to the bottom of the matter and compensate Kabungo's family fairly.  
Football Association of Zambia president Andrew Kamanga and Medical Association of Zambia officials witnessed the press briefing.
Kabungo is reported to have collapsed and died while heading to the anti doping room at the end of the match, which was marred by violence following the Super Eagles failure to qualify for the 2022 World Cup.
The final qualifying match ended 1-1 on the afternoon for Ghana to sail through on an away goal rule.
Dr Kabungo served in the Zambian team that won the first-ever Africa Cup of Nations title in 2012 and he was also part of Fifa Medical Team.