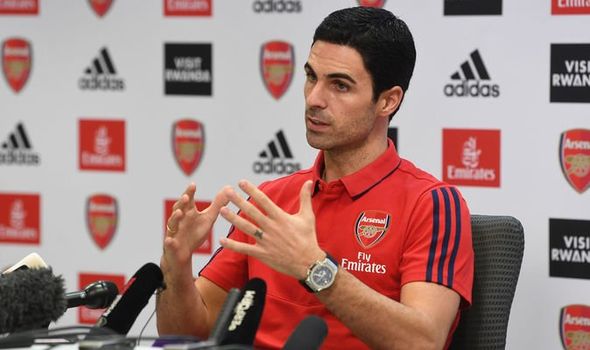 Arsenal manager Mikel Arteta believes the Gunners can seal the top-four Premier League spot despite suffering a 3-0 loss to North London rivals Tottenham Hotspur on Thursday evening.
Arteta said he had moved on from the defeat and he was now focusing on the next two remaining games in order to seal the UEFA Champions League qualification slot for next season.
"I have already done that. This game is now history. We have to play on Monday, and we have to start to win the game now," he said.
"Absolutely because we have to manage the frustration, and I know how they were feeling about a few things. I didn't want that frustration to take over us."
The Gunners were reduced to 10 men after Rob Holding was shown a red at Tottenham Hotspur Stadium for a tangle with Heung-Min Son..
Spurs seized the advantage and scored through Harry Kane from the penalty spot.
Kane scored again and Son's goal early in the second half saw the fifth-placed Spurs go to within one point of the fourth-positioned Gunners.
Spurs wind up the season against Burnely and Norwich City whereas Arsenal face Newcastle United and Everton.
Neither team cannot afford a draw let alone a loss at this stage.