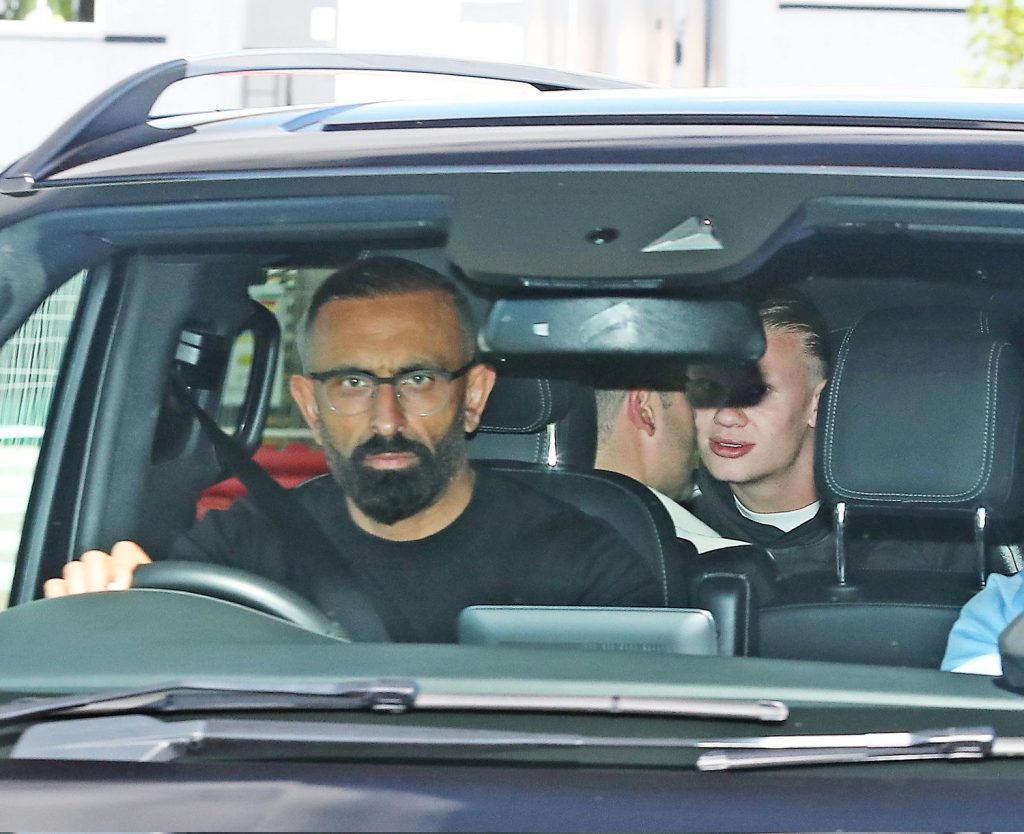 Erling Haaland has flown to Manchester City to finalise his £51.2 million transfer to the Premier League winners.
City revealed earlier this month that they had agreed to sign the Norway forward from Borussia Dortmund.
After the title celebrations, Haaland, 21, has arrived to finalise the transfer paperwork before departing for foreign service.
City are also interested in signing Leeds midfielder Kalvin Phillips.
The arrival of Haaland is part of what is shaping up to be a hectic summer at City.
Watch Erling Haaland arrive Manchester Ahead of transfer to Premier League champions
With Brazilian Fernandinho, 37, departing, manager Pep Guardiola is planning to reinforce his team.
He sees centre midfield as an area that needs to be strengthened, with Phillips, who was included in England's team earlier today, being one of the players of interest.
With Leeds completing their Premier League survival at the weekend, a deal for Phillips will be difficult, though City are unlikely to face the same resistance from Elland Road as they did with Tottenham in their pursuit of Harry Kane a year ago.
Haaland is unlikely to talk to the media until July, when he returns for pre-season training ahead of City's short tour of the United States.