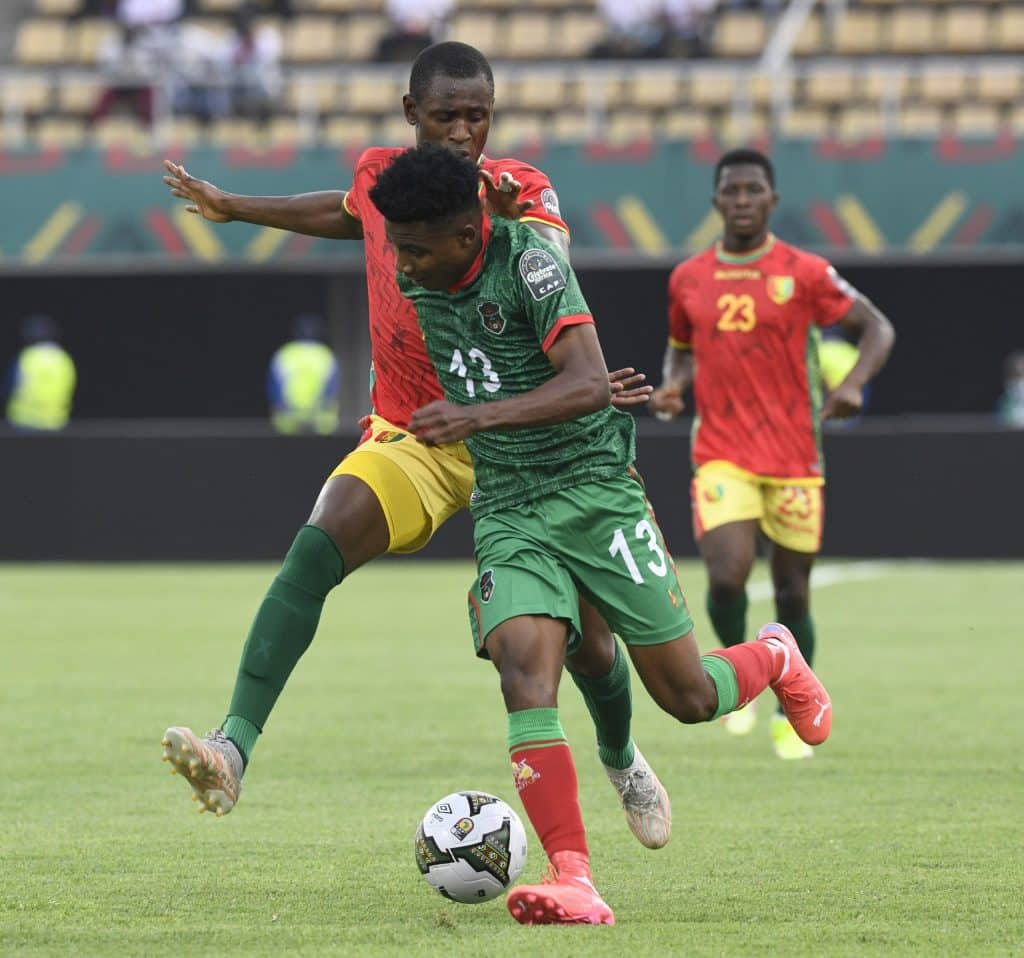 Malawi's Flames coach Mario Marinica has rung the changes in naming his final 25-member squad for the 2023 Africa Cup of Nations (AFCON) group qualifiers.
The Flames welcome Ethiopia then travel to Guinea next month for the Group D qualifying matches.
Marinica, who replaced Meck Mwase recently, has dropped striker Richard Mbulu and recalled Mukuru Wanderers in-form Chiukepo Msowoya while discarding skipper Limbikani Mzava from AmaZulu in South Africa.
Mzava and Mbulu helped the Flames to qualify for the last edition of AFCON in Cameroon with the Baroka FC frontman's goal in the 1-0 win over Uganda booking the final ticket.
However, he has rarely scored for Baroka who have since been relegated to the second tier of South Africa football.
Malawi are preparing to host Ethiopia at Bingu National Stadium in Lilongwe on 5 June before travelling to Guinea four days later for the second match of the group which comprises Egypt.
Other players left out are attacker Robin Ngalande, goalkeeper William Thole, midfielder Zebron Kalima and defender Peter Cholopi.
Marinica has since drafted in the squad rookies: goalkeeper Clever Mkungula, defenders Alick Lungu and Blessing Mpokera and striker Gaddie Chirwa.
Speaking to FAM website, Marinica said: "As you can see, we have Mzava who is absent as he has not recovered from his injury. Mbulu, I deemed that he is not in form. Gabadinho Mhango is lacking game-time but he did not play many matches either before Afcon but he did well so I believe he will be able to replicate his form in Afcon."
Meanwhile, Jordan-based defender Lawrence Chaziya, winger Fransico Madinga (Georgia) and John Banda (Mozambique) joined the Flames camp on Sunday evening.
Malawi full squad:
Goalkeepers: Ernest Kankhobwe (Civil Service), Clever Nkungula (Nyasa Big Bullets), Charles Thom (Silver Strikers).
Defenders: Dennis Chembezi (Polokwane City), Lawrence Chaziya (Al Hussein Irbid, Jordan), Stanley Sanudi (Wanderers), Paul Ndlovu (Mafco), Blessings Mpokera, Alick Lungu (Bullets), Mark Fodya (Silver), Gomezgani Chirwa (Bullets).
Midfielders: John Banda (UD Song, Mozambique), Chimwemwe Idana (Bullets), Yamikani Chester (Wanderers), Gerald Phiri Jnr (Al Hilal, Sudan), Micium Mhone (Blue Eagles), Chikoti Chirwa (Kamuzu Barracks), Fransisco Madinga (Dila Gori, Georgia), Peter Banda (Simba,Tanzania), Charles Petro (Sheriff, Moldova).
Attackers: Gabadinho Mhango (Pirates, SA), Khuda Myaba (Polokwane), Chiukepo Msowoya (Wanderers), Stain Dave (Silver), Gaddie Chirwa (Blue Eagles).
Ends.