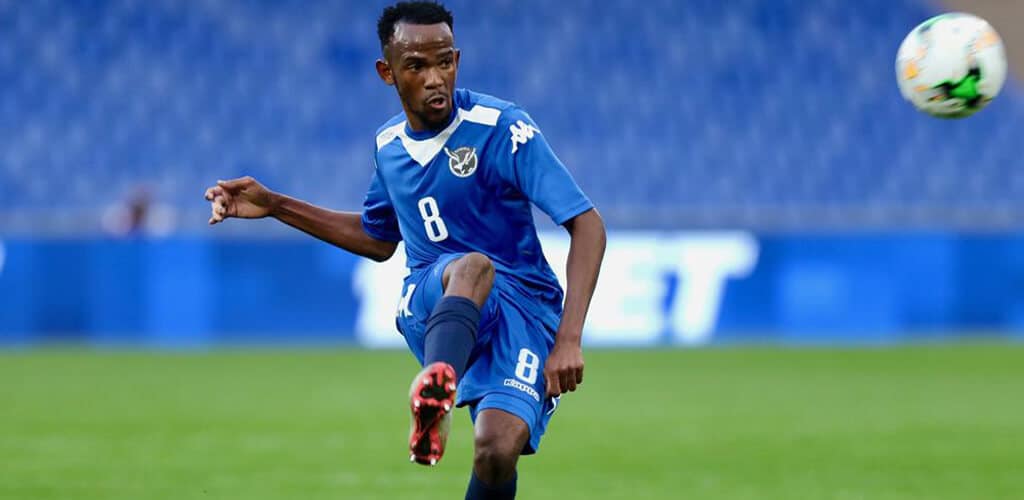 Namibia assistant coach Paulus Shipanga and midfielder Dynamo Fredericks have reportedly tested positive for COVID-19.
The duo will, therefore, miss the Brave Warriors Afric Cup of Nations qualifying game against Burundi on Saturday in South Africa.
Namibia coach Bobby Samaria has since bemoaned the absence of the two, according to Namibia Football Association statement.
"This is a huge blow to the team even though we had measures in place to avoid such incidents but there is nothing much we can do about it," Samaria told Namibia FA media.
"We will just have to work around it and with what we currently have. The assistant coach plays a major role in the team and especially on game day. I'm however confident in the abilities of the rest of the technical team and the boys."
The two absentees have joined key player Joslin Kamatuka who has also been ruled of the match at FNB Stadium in Johannesburh due to an injury.
Kamatuka picked the injury after colliding with a goalkeeper in training last week.
"He was badly injured and he won't be able to partake in the match on Saturday. We have limited attacking options and Kamatuka has elements of a goal or two in him when you least expected but we equally believe in the abilities of the other forwards and they will deliver as well come Saturday, he said.
Namibia are hosting matches in South Africa stadiums in Windhoek are not yet up to scratch as per CAF standards.
Namibia share the group with Cameroon to make it just three teams following the ban imposed on Kenya due to their government interference in running FA affairs.