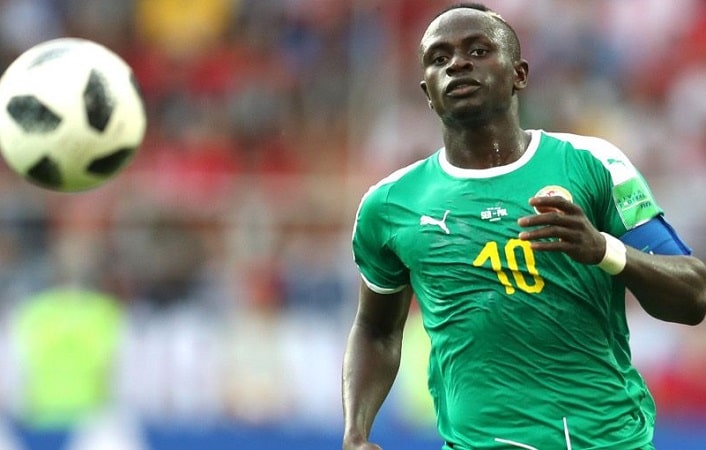 Sadio Mane is set to leave Liverpool this summer after a hugely successful eight-year spell at Anfield. Bayern Munich, poised to move the Senegalese international, had two bids, rejected. But the German champions are expected to meet Liverpool's valuation of more than £40m for the transfer.
Also Read : DARWIN NUNEZ CONFIRMS SADIO MANE DEPARTURE FROM LIVERPOOL
Meanwhile, the 30-year old striker put the speculation surrounding his future to one side to play in a match in his childhood village of Bambali in the south of Senegal on Wednesday.
It was the first time he had returned to his home country since helping Senegal qualify for the 2022 World Cup with a penalty shootout victory over Egypt in their play-off in March.
Also Read : MEMPHIS DEPAY ARRIVES GHANA FOR HOLIDAYS
Videos circulating on social media show Mane playing on a muddy pitch in his village alongside friends and a number of other high-profile players.
Former Liverpool forward El Hadji Diouf also took part in the match, scoring a goal to the delight of the crowd.
Former Newcastle striker Papiss Cisse, Galatasaray forward Mbaye Diagne and Benin international Desire Segbe also featured.
Mane is known for maintaining strong links with Bambali. And the Lverpool star has donated significant sums of money to help improve the village for its residents.
He reportedly spent more than £450,000 to help fund the building of a hospital, having previously donated money for a new school to be constructed.
"Why would I want ten Ferraris, 20 diamond watches, or two planes? What will these objects do for me and for the world?" Mane said in a 2019 interview.
"I was hungry. And I had to work in the field. I survived hard times, played football barefooted. I did not have an education and many other things. But today with what I earn thanks to football, I can help my people.
"I built schools, a stadium, we provide clothes, shoes, food for people who are in extreme poverty. In addition, I give 70 euros per month to all people in a very poor region of Senegal which contributes to their family economy.
"I do not need to display luxury cars, luxury homes, trips and even planes. I prefer that my people receive a little of what life has given me." He continued.
Mane looks set to earn an even greater salary should he join Bayern Munich from Liverpool.
The forward has reportedly agreed a three-year deal with the German champions that would see him earn £328,000 per week, significantly more than his £100,000 weekly wage at Anfield.