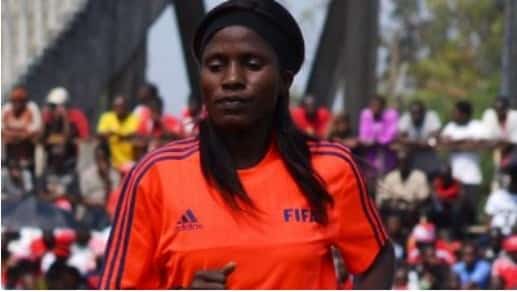 Fifa elite assistant referee Bernadetter Kwimbira-Nzika is the only Malawian on the 40-member officiating panel for the 2022 Women's Africa Cup of Nations (WACON).
Kwimbira-Nzika will be on duty at the finals that will take place in Rabat and Casblanca in Morocco from July 2 to 23, according to a list which CAF has released.
CAF says it selected 16 referees, 16 assistant referees and eight Video Assistant Referee (VAR) from 24 countries "following a rigorous process."
The Malawian has been joined on the assistants' panel by other referees from Southern Africa such as Diana Chikotesha, Ratokozafininoro Pelage (Madagascar), Victorie Queency (Mauritius).
CAF says the process of selecting the referees started with 226 women match officials that were evaluated over this period.
Rwandan Salima Mukansanga, who became the first female to officiate at the 2021 AFCON in Cameroon, has also made the list of centre referees.
Commenting on the selected personnel, CAF Director of Refereeing Eddy Maillet said: "This final list compromises of currently the best in the continent. It took us a long time to get here. The several workshops and training camps we held assisted us in getting to the final decision.
The opening match of the WACON will feature Morocco and debutants Burkina Faso on 2 July 2022 at Prince Moulay Abdellah Complex.
Kick-off is at 21h30 local time (20:30 GMT) Below the full list of WAFCON Match Officials