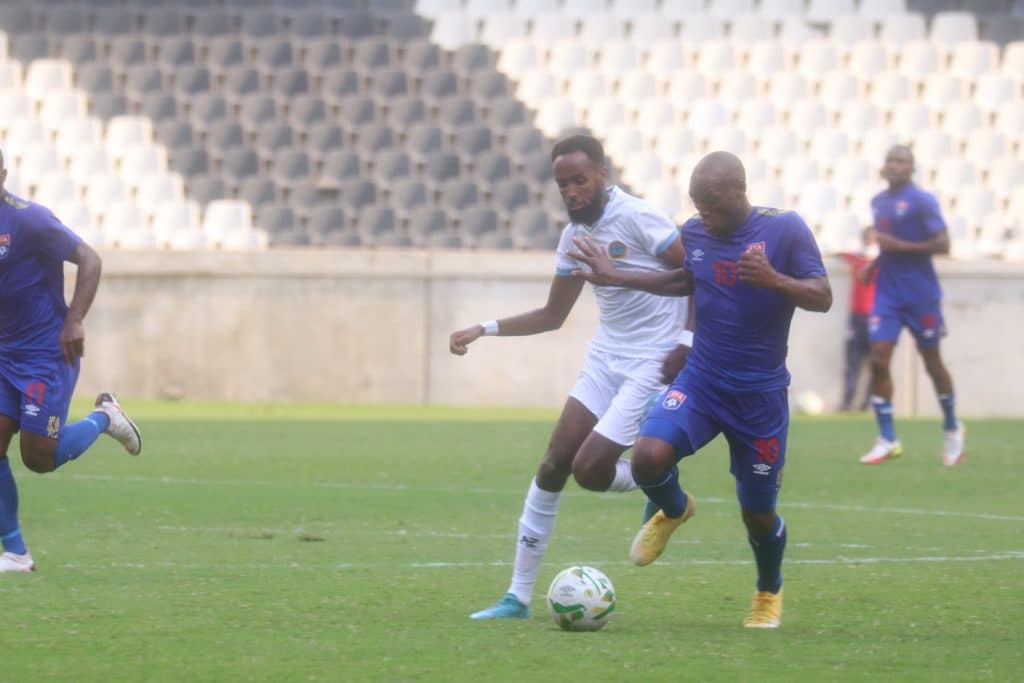 Eswatini translated their dominance into goals as they swept aside Mauritius 3-0 on Wednesday afternoon in South Africa.
The group B opening match took place at King Zwelithini Stadium in Durban where Linda Mkhonta, Sifiso Matse and Sabelo Ndzinisa were on target for Eswatini.
Eswatini led 1-0 at half-time after Mkhonta had scored from the penalty spot in the ninth minute of the Hollywoodsbet Cosafa Cup match.
A defender for Mauritius handled the ball while trying to deal with a cross from the right flank.
Sifiso Matse came close to adding the second goal for Eswatini in the 47th minute but his hard and low ball rolled fractionally wide off the post.
However, there was no stopping Eswatini when they increased the lead through Mamba's effort in the 77th minute.
Two goals soon became three as Ndzinisa completed the rout with a goal coming five minutes to full-time.
The match will be followed by a meeting between Lesotho and Malawi.
The tournament started with Group A matches on Tuesday.
Group stage games involve lowly ranked eight teams split into two groups.
The overall winner of each group will qualify for the quarterfinal stage to join seeded South Africa, Senegal, Namibia, Mozambique and Zambia, among others.
Starting XI:
Mauritius: Kevin Jean-Loius, Wilson Mootoo, Damien Balisson, Jean Gentil, Jacques Prosper, Jean Patate, Ashely Nazira, Jean Aristide, Louis Jackson, Emmanuel Jean, Adrien Francois
Eswatini: Mathabela Sandanezwe, Kwakhe Thwala, Dlamini Junior, Fanelo Mamba, Mkhontho Thabo, Sabelo Ndzinisa, Magagula Junior, Mzwandile Mabelesa, Sighlangu Mkhwanazi, Lindo Mkhonta, Sifiso Matse