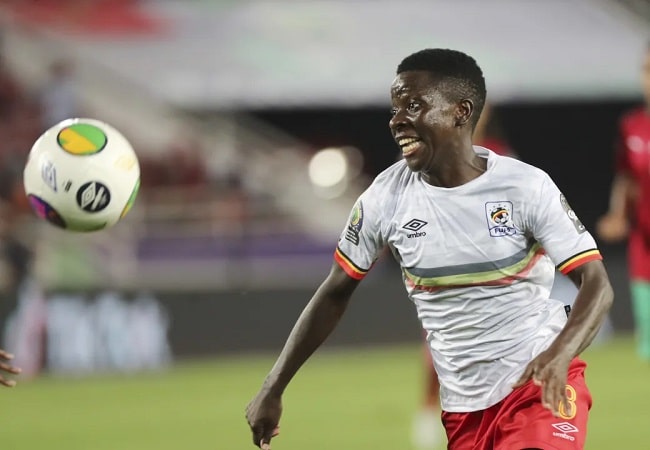 Crested Cranes of Uganda will face off Burkina Faso in a battle to see which side can finish third in Group A at the ongoing 2022 Women's African Cup of Nations, WAFCON.
Date : 8 July 2022
Time : 21:00 local time (20:00 GMT)
Venue : Prince Moulay Abdellah Stadium, Rabat
Match Day 3
Match : Uganda vs Burkina Faso
Hosts Morocco and Senegal will also at the same time in the other Group game at Prince Moulay Abdellah Stadium. Both teams will be battling out to find who finishes on top as they have already progressed to the Quarterfinals.
Also Read : AWCON 2022: MOROCCO SAIL THROUGH AFTER PUNISHING 10-MEMBER UGANDA
Uganda or Burkina Faso have an outside chance of qualifying to the knockout as one of the two best third placed-teams.
In this case, this match must produce a winner. Because any draw may see all of them drop down as both sides lie on zero point.
In order to boost chance to reach the Quarterfinals, i twill be a must win for any of both sides.
The Uganda Crested Cranes hope to take advantage of their already slim chances to qualify for the quarter-finals. And their head coach George Lutalo still believe that.
"I am impressed by the high-powered cranes for their demonstration in the tournament. And I will continue to improve even in our last group game." Said Lutalo the day after Morocco's defeat.
"We still have a chance to qualify for the next round. And we will all go there trying to play very well against Burkina Faso." He added.
On the other hand, the Burkina Faso coach Pascal Sawadogo doesn't want to give up and motivates his side.
"We are at the foot of the wall. The equation is simple: either we win and we can pass, or we lose and we go home." Said a relaxed Sawadogo, in his pre-match press conference.
The two teams have never met in the past, Friday's game being the first. Both teams will be keen to enjoy the upper face-to-face.