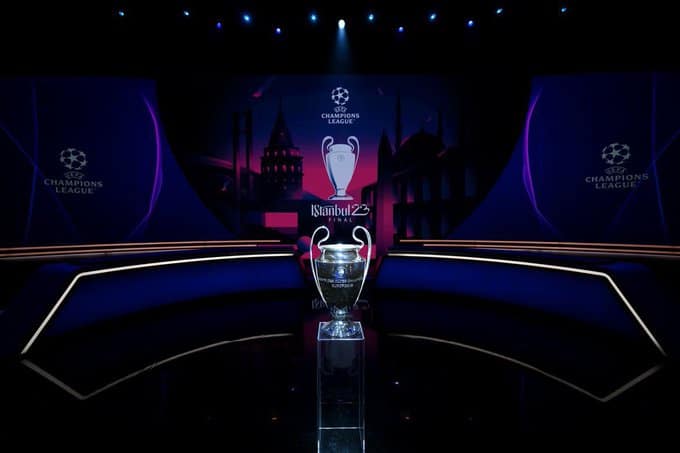 The four UEFA Champions League UCL teams from the Premier League will all be cautiously hopeful about their chances of moving on to the knockout stage, but the group stage draw still holds a lot of interest.
The Group A matchup between Liverpool, the runner-up from last season, and Rangers, who are making their Champions League comeback after a more than ten-year hiatus, stands out.
After defeating PSV Eindhoven in the second leg of their qualifying match, Giovanni van Bronckhorst's Rangers advanced to the group stage.
They will believe that this officially ushers the club back into the spotlight.
Erling Haaland, who joined Manchester City in the summer, will reunite with Borussia Dortmund, his previous club, as they compete for the elusive Champions League title. City will be the favorites to win a group that also includes FC Copenhagen and Sevilla.
Tottenham will hope they can advance from this group as they play Eintracht Frankfurt, Sporting Lisbon, and Marseille as compensation for their revival under Antonio Conte.
The same rules will apply to Chelsea, the 2021 Champions League champions, when they play AC Milan, RB Salzburg, and Dinamo Zagreb.
On that stage and in that environment, the big names have before suffered. Celtic believes that they can advance out of Group F, which also contains RB Leipzig and Shakhtar Donetsk, if they can turn it into a fortress once more.
Group stage draw in full
Group A: Ajax, Liverpool, Napoli, Rangers
Group B: Porto, Atletico Madrid, Bayer Leverkusen, Club Bruges
Group C: Bayern Munich, Barcelona, Inter Milan, Viktoria Plzen
Group D: Eintracht Frankfurt, Tottenham, Sporting Lisbon, Marseille
Group E: AC Milan, Chelsea, RB Salzburg, Dinamo Zagreb
Group F: Real Madrid, RB Leipzig, Shakhtar Donetsk, Celtic
Group G: Manchester City, Sevilla, Borussia Dortmund, FC Copenhagen
Group H: Paris St-Germain, Juventus, Benfica, Maccabi Haifa
Matches will take place between 6 September and 2 November.
This season's Champions League final will take place at the Ataturk Olympic Stadium in Istanbul, Turkey, on 10 June 2023.