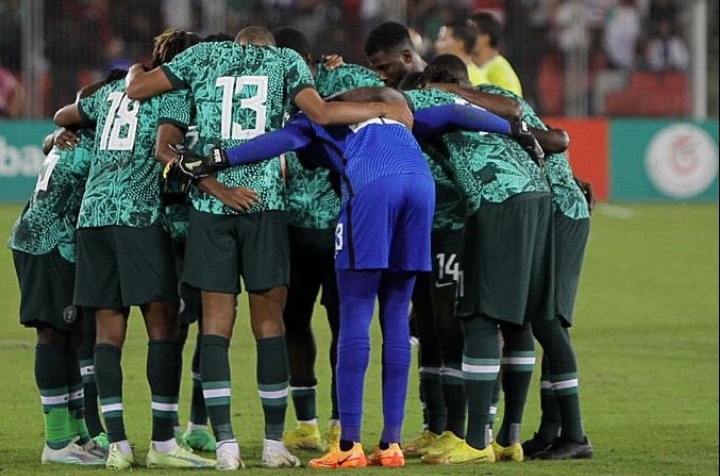 Nigeria's Super Eagles slid from number 31 to number 32 in the most recent FIFA Coca-Cola world rankings, which were announced today (Thursday).
On the official FIFA website, the ranking was made public.
The Super Eagles are ranked fourth in Africa, behind Senegal, which will host the 2022 World Cup, Morocco, and Tunisia (3rd).
The Super Eagles' drop in the most recent rankings may not be unrelated to their underwhelming performance during the international break last month.
The Super Eagles were defeated 2-1 by Algeria's A team after being held to a 2-2 draw by their B team.
As the current leaders in the rankings, Brazil will begin their quest for a sixth global title.
After winning their two friendlies last week against Ghana (3-0) and Tunisia (5-1), the five-time World Cup champions increased the distance between themselves and their closest rivals, Belgium (2nd), who fell to Netherlands (8th) in the Nations League.
Following Argentina on the podium in third place are the defending world champions France in fourth and England in fifth (5th).
The only change in the top 10 saw Spain slip to seventh place and Italy move up to sixth.
On December 22, 2022, the FIFA/Coca-Cola World Ranking will be released.