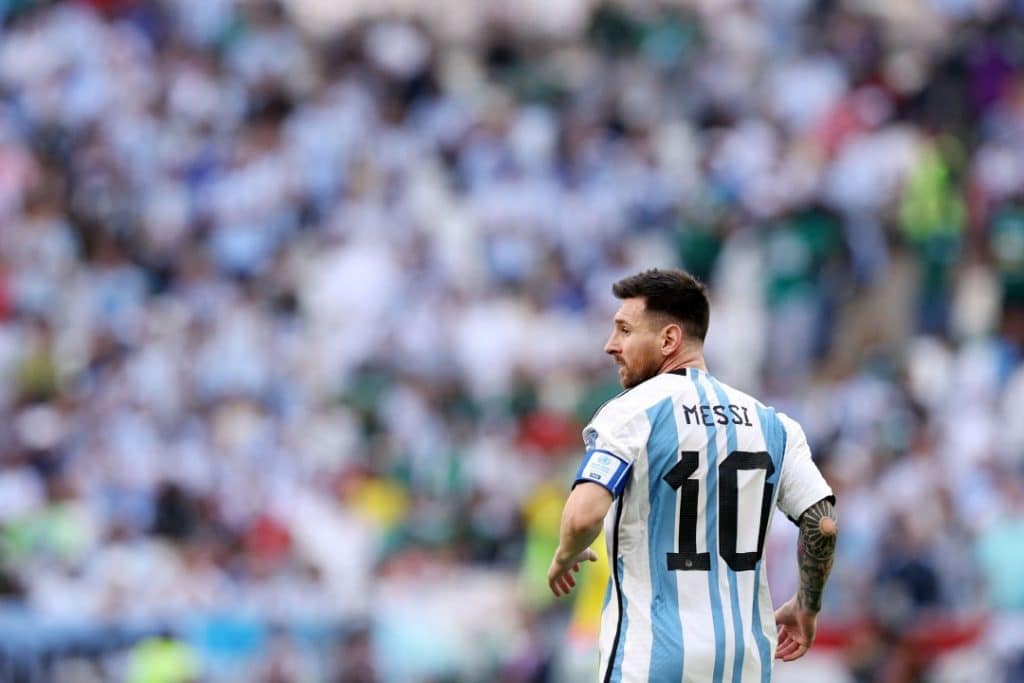 Argentina captain Lionel Messi reacted to his team's chocking loss to underdogs Saudi Arabia in their first FIFA World Cup 2022 clash earlier on Tuesday.
The South American champions did not succeed their start to the competition even though they are seen as one of the tournament's favourites.
The Paris Saint-Germain star scored a penalty in the 10th minute of the game but it could not help his side which has been also unlucky with three goals ruled out for offside positions in the first-half.
MUST WATCH : Herve Renard's strong half-time speech which changed everything against Argentina
The Albiceleste conceded two goals in the second stanza and lost their first game in this Qatar World Cup and their 36-game unbeaten run has come to an end.
Speaking after the game, Lionel Messi admitted that he and his teammates have no excuses but to work hard in order to bounce back against Mexico on Saturday (19:00 GMT).
"There are no excuses. We are going to be more united than ever. This group is strong and they have shown it", Messi said at full-time.
"It is a situation that we did not have to go through in a long time. Now we have to show that this is a real group.
"It's a very hard blow for everyone, we didn't expect to start like this. Things happen for a reason. We have to prepare for what's coming, we have to win or win and it depends on us.
"We have to go back to the base of who we are. We have to think about what's to come."